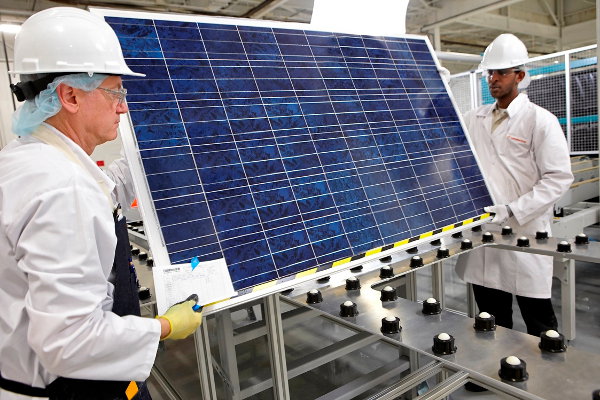 Italian renewable energy company Falck Renewables has officially entered the US solar sector, with the company announcing that it has acquired a 92MW PV project in North Carolina from Canadian Solar.
The established price of the acquisition is approximately US$42.8 million, with the closing scheduled for the end of November 2017.
The 92MW installation, which will benefit from a long-term PPA with Duke Energy, is expected to start commercial operation by the end of September 2017.
Developed on 182 hectares of land in Bladen and Cumberland counties, the installation will generate enough clean energy to cover the needs of approximately 11,750 homes. DEPCOM Power will provide O&M services, while Canadian Solar will cover asset management services.
Toni Volpe, Falck Renewables CEO, said: "Less than a year after our presentation for our industrial plan, which features a geographical diversification strategy, Falck Renewables has been able to conclude an agreement in another nation, the United States, in addition to those entered into Norway, Sweden and the Netherlands. We are proud to announce this deal with Canadian Solar, which represents the first concrete opportunity to grow our assets outside of Europe. We have great interest in completing this understanding and future new opportunities for collaboration with Canadian Solar."