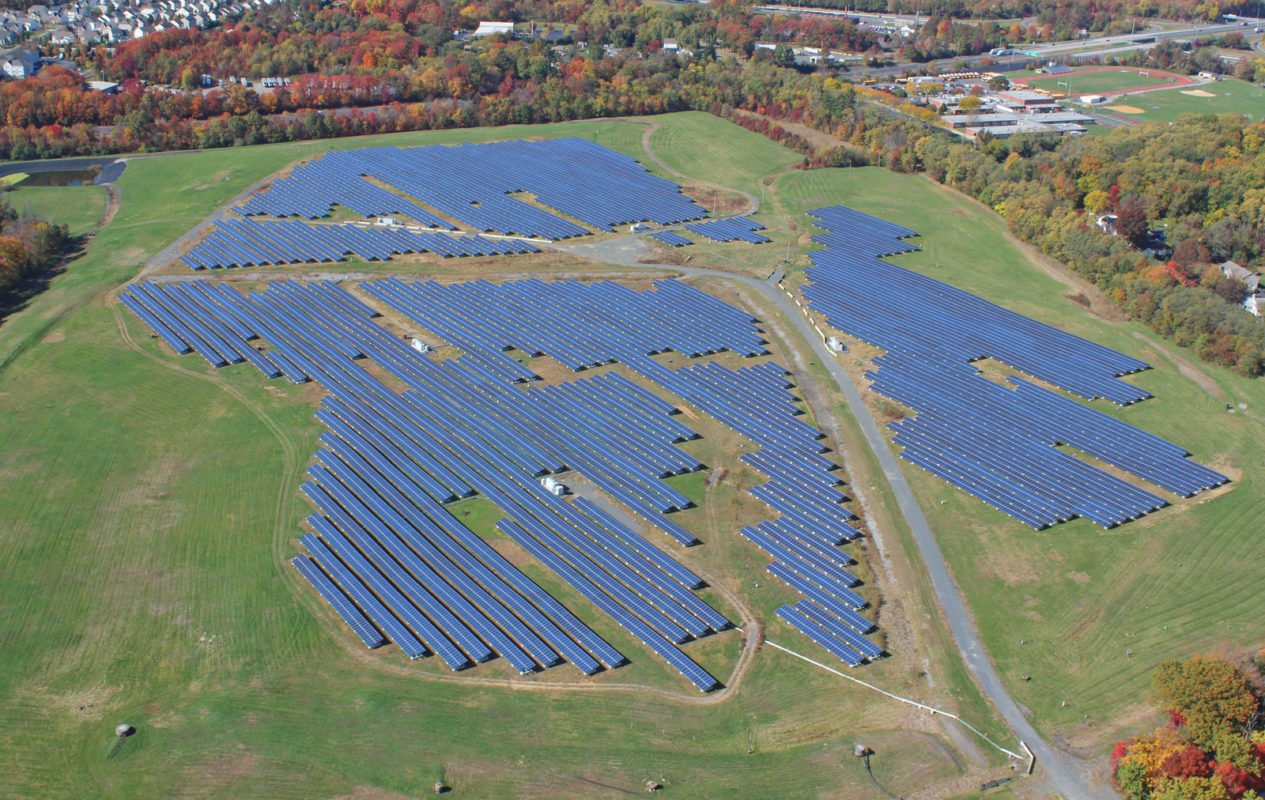 Falling module prices in the US have triggered a pivot towards the use of higher efficiency modules in the country's utility solar market, PV Tech has learned.
Speaking to EPCs and developers as part of a longer feature in PV Tech Power, the sector has seen project economics increasingly tip in favour of monocrystalline modules during the last 12 months.
The announcement in May that China would cap support for domestic solar deployment sparked suggestions of game-changing module price reductions. While those drops have been noticeable if not spectacular, the drop has had another consequence.
"We can now get high-efficiency modules for what we might have paid for low efficiency," said George Hershman, general manager for renewable energy at Swinerton. "Everybody is looking at higher efficiency modules because we are seeing the delta between poly and mono, or mono PERC, closing."
Eric Millard, CCO at Conti Solar stressed that those benefits still need to be assessed on a project by project basis but that where state-level support or a solid power purchase agreement (PPA) price was in place, the switch out of poly for mono made sense.
"Last year we ended up using a lot of higher efficiency modules and, particularly in the first half of this year, we're seeing that the lower wattage products went out [based] on the economics. We'll see what happens in the next six months," added Millard.
Wires and workers
This week a report by Wood Mackenzie found that the US utility sector is likely to install 8.5GW this year with overall system costs lower than ever and module prices at their second lowest ever, even with the Section 201 tariffs added in.
As other costs increase however, including steel, fuel and labour, Swinerton's Hershman said the argument for higher efficiency panels was only strengthened.
"It's about getting more kWh on a smaller footprint," he said. "For every module you don't install, you make a saving. You don't have the copper wire associated to that module, you don't have the labour cost associated to that module. It becomes about land value savings, are project sites getting smaller so that you have less grading. All those things come into play because that gap is getting closer between high and low-efficiency modules. They are coming down to commodity cost too, the glass and the aluminium, all that costs the same for either module. You're not really seeing the big, significant cost increase between the high and low," added Hershman.
The full story is available in the latest edition of PV Tech Power. This and other module trends will be up for discussion at our annual PV ModuleTech conference in Penang, Malaysia, 23-24 October.