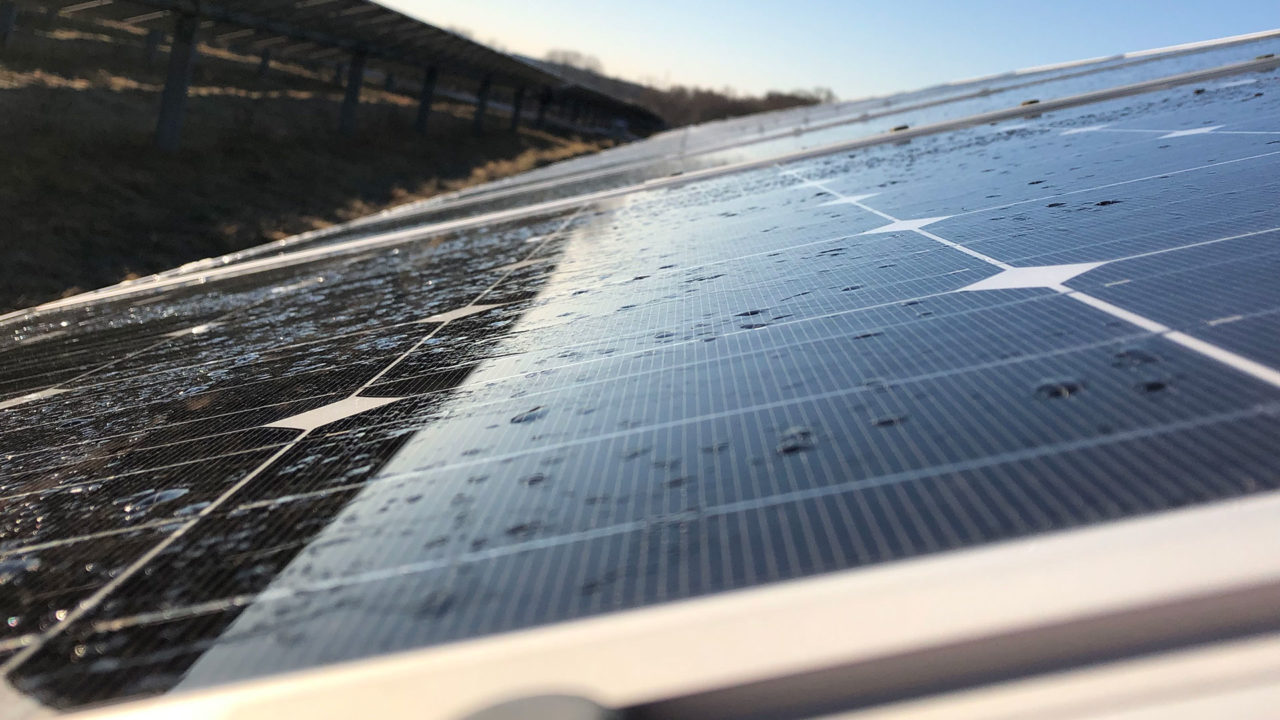 BlackRock-backed CleanCapital bags funding, 75.2MW purchase
18 July: Small-scale PV firm CleanCapital has reaped a multi-million debt package even as its portfolio witnessed its biggest purchase to date.
The firm, backed since this year by BlackRock, now owns 180MW of US solar assets after taking over the 75.2MW 'Olympic' portfolio of up-and-running New Jersey PV projects.
The 15 PV schemes, previously owned by C&I player KDC Solar, launched operations between 2011 and 2016. Individual capacity figures range between 157kW and 10MW.
The New Jersey foray, backed by a US$250 million fund co-managed by CarVal Investors, came as CleanCapital bagged a separate US$300 million in debt.
The package supplied by Credit Suisse was a so-called warehouse facility, where loans are secured against physical goods and materials.
CleanCapital's acquisition moves come four months after BlackRock – the world's biggest asset manager – promised to help fund the firm's expansion as it took a stake.
ING leads financing support to Fotowatio's 67.8MW Aussie project
18 July: A 67.8MW, PPA-backed project by Fotowatio Renewable Ventures (FRV) in Australia has secured financial backing from top banks.
The Goonumbla scheme in New South Wales (NSW) has received a debt package from Dutch financier ING and German peer DZ Bank, with the former acting as transaction lead.
The financing milestone comes as FRV works to take the 195GWh-a-year plant to commercial operation by 2020, creating 150 construction jobs in the process.
Goonumbla, supported via a PPA with utility Snowy Hydro, is the latest for the US$700 million PV portfolio FRV has developed in Australia to date.
PPA-backed projects of note so far include 100MW Clare and 100MW Lilyvale in Queensland, as well as Victoria's 85MW Winton and NSW's 56MW Moree.
Soltage turns to former investor partner for 200MW US solar venture
18 July: Soltage has joined forces with an existing financing partner to deploy a new 200MW US solar pipeline, now also setting its sights on energy storage.
The IPP will fund deployment via venture Helios Power with the support of fund manager Basalt, which was also the backer for an earlier joint vehicle known as Hyperion Power.
According to Soltage, Helios will repeat the investment rationale of Hyperion, which was used to fund 135MW worth of C&I installations as well as distributed utility-scale solar assets.
Helios, the IPP added, will however expand its scope to also invest in energy storage projects, both as standalone and in combination with solar.
Solar loan specialist and bank team up to back US domestic solar
18 July: Dividend Finance and KeyBank have sealed a partnership to help promote the roll-out of residential solar across 35 states.
The solar loan specialist and bank have launched a scheme they say will make it easier for homeowners to invest in solar systems.
The initiative will strive to leverage the financial firepower of KeyBank, which so far has solely focused on commercial installations as it poured US$3.3 billion into renewables.
For its part, Dividend Finance will help the scheme reach out to more customers by tapping into the network of US households it has lent to so far.