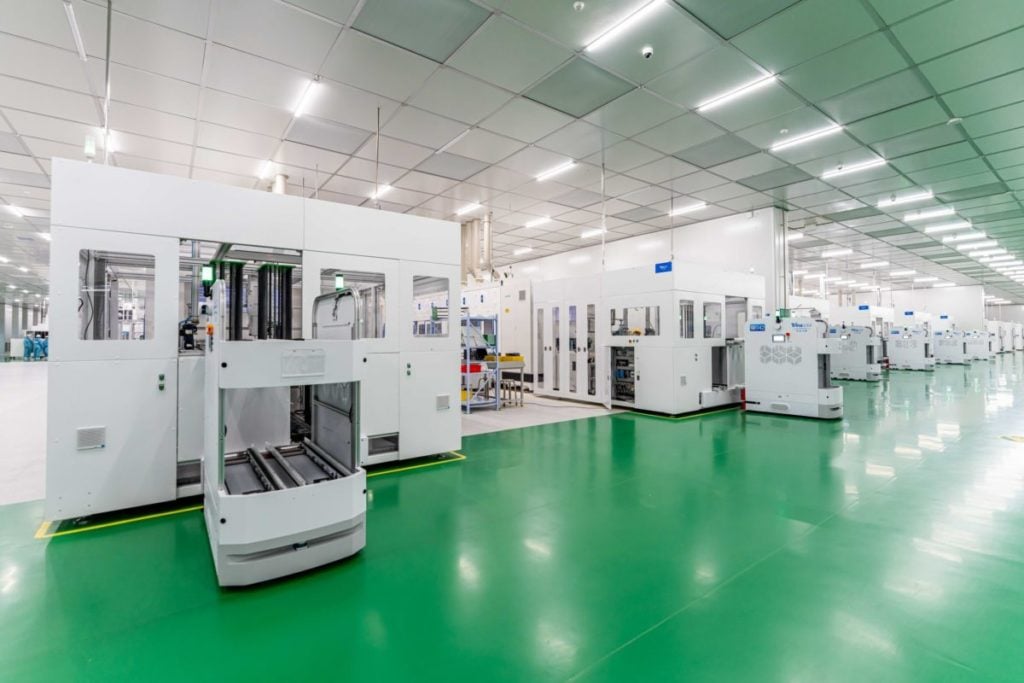 The first of Trina Solar's 210mm n-type i-TOPCon solar PV cells have been manufactured at its 8GW facility in Suqian, Jiangsu province, China. The cells are primarily intended for use in the new generation of its Vertex N modules.
Trina Solar said that its investments and developments in n-type TOPCon technology have led to high power output, efficiency, energy yield and reliability in its 210mm technology cells and modules. The Vertex N 605W modules use 210mm cells, and Trina said that they have recorded efficiencies of 22.4% with a design specifically tailored to 104-metre-long tracker systems. The modules received a carbon footprint certification from TÜV Rheinland in November last year.
The 8GW facility where the first cells have been produced began construction in July 2022 and manufacturing equipment was in place by November. The production line is mostly dedicated to 210mm TOPCon cells.
TOPCon technology has seen increased commitment across the solar industry of late. Canadian Solar announced plans to begin mass production of TOPCon modules in Q1 2023, with claims that its modules could reach up to 690W of power output.