Rapidly dropping costs of solar power equipment and increasing access in off-grid solar solutions, paired with plenty of sun and a huge electricity demand, means solar undoubtedly has huge potential in Africa. However, chronic issues surrounding bankability and government support mean progress is slower than it should be.
However, GreenWish Partners, a competitive and reliable renewable power provider with headquarters in Paris and across Africa, has been successful in implementing a utility-scale PV plant in Africa. It recently commissioned a 20MW project in Senegal and is currently developing a 50MW project in Nigeria, as well as several other projects in the country for a cumulative installed capacity of 200MW. With a mission to demonstrate the potential of renewable energy to fuel the economic and social development of the continent, the company is well on its way to achieving its 600MW of installed capacity in Africa goal.
700 million people still lack access to electricity in Sub-Saharan Africa, pinpointing the region as somewhere where clean and cheap solar energy could make a real difference. GreenWish has been successful in implementing the first privately financed utility-scale solar plant in West Africa, and the largest in Sub-Saharan Africa outside of South Africa. GreenWish caught up with PV Tech to discuss the key ingredients in achieving such feats in a region where large-scale projects have traditionally been difficult to commission.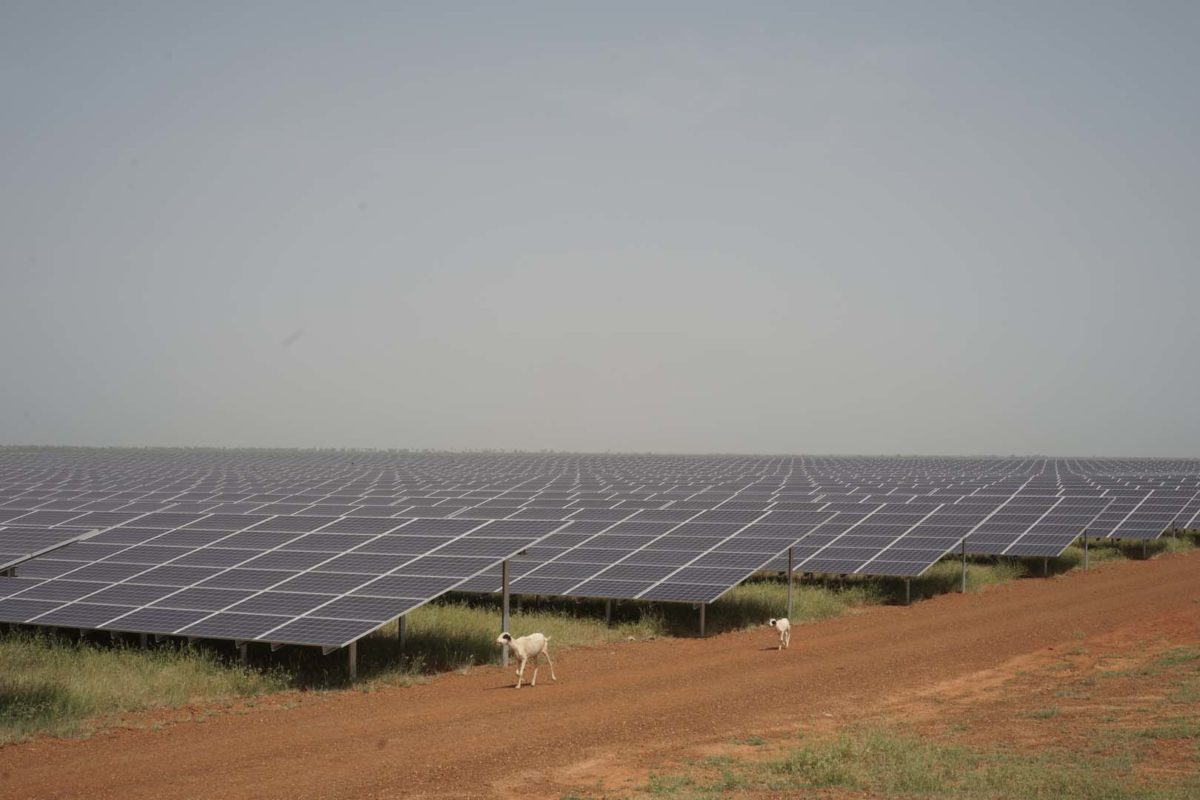 Project name: Senergy 2
Location: Bokhol, Senegal
Size: 20MW
Investment: US$28 million including US$7 million in equity from GreenWish Africa REN and US$21 million in debt from the UK and Norway's joint investment vehicle Green Africa Power.
Senergy 2 key success factors
The Senergy 2 solar PV plant, commissioned in October 2016, is the first utility-scale solar farm in West Africa, and the largest in Sub- Saharan Africa (excl. South Africa). It was developed in 12 months and built in eight months by GreenWish's Franco-Senegalese team and Vinci Energies, without any government subsidy.
A reliable and experienced private partner
The Franco-Senegalese GreenWish team combined local understanding and presence, a technical track record in solar PV project development and experience in project structuring and fund-raising.
Committed and skilled public parties
The commitment of the Senegalese government and other public entities has been key to ensure the alignment of all public entities' priorities and set common goals to all partners to overcome challenges. The technical and legal skills within the public utility Senelec enabled it to negotiate bankable documentation and overcome challenges.
1. Government support
Senegal has been fortunate to benefit from a supportive government who are progressive in its energy ventures. With an ambitious portfolio standard of 20% renewable energy in the country's generation mix by 2017, the Senegalese president Macky Sall is keen to achieve energy security and independence for the country through clean energy projects. The government also has plans to develop 200MW of solar power as part of the IFC's 'Scaling Solar' programme.
"What makes Senegal attractive is the strong support of the government to implement projects," a GreenWish spokesperson told PV Tech. "What Senegal has is the political will and the technical capacity both in the government and at the national utility. This is one of the main factors preventing a quicker development of solar power in Africa. The real driver is the political will to go ahead with projects. It is amazing how fast a project can go when everything is in place."
"Without energy there can be neither growth nor development. With the Bokhol facility, we can take a new step and Senegal enters wholeheartedly into a new, clean energy era," said president Sall at the inauguration of Senergy 2 in October.
2. Securing bankability via sovereign guarantees
The confidence of the equity and debt investors was comforted thanks to a sovereign guarantee that was granted by the State of Senegal to the Project Company, therefore improving the credit-quality of the project and its bankability.
"The project in Senegal is owned by Greenwish Africa REN, an investment vehicle bringing together international and local private investors, the latter owning 45%. This total investment of €26 million (US$28 million) was financed in equity by GreenWish Africa REN and through a loanfrom Green Africa Power, an institution dedicated to the financing of renewables in Africa created by the British and Norwegian governments to which the Senegalese government has provided a guarantee," said the GreenWish spokesperson. "If you want to de-risk the project you must have a sovereign guarantee."
3. Local ownership
Linked to the point of sovereign guarantees is securing bankability through local ownership, which not only alleviates some of the developmental risk attached with projects in Africa, but also gets the local community involved in the project with associated economic and social benefits.
"There is a really strong aspect in the GreenWish model that I think is quite unique; the company included local investors in their investment to the tune of 45%, and among them is Caisse des Dépôts et Consignations of Senegal. This means that 45% of the dividends remain in Senegal. It is very important that the financial ownership is inclusive.
"GreenWish is also committed and focused on the development of a social economic model and an inclusive environment. In addition to the 150 jobs created during construction and 25 permanent jobs for operation and maintenance of the site (40% of which are reserved for the local Bokhol community), Senergy 2 will put in place independent solar systems for the local communities and support their connection to the grid. Further, 2% of the project revenues and the totality of carbon credits are allocated to local communities, notably for investment in healthcare, education and agriculture."
4. Local partners on the ground
Local ownership would not be possible without working in close quarters with local partners on the ground. This is deemed essential to any project in a foreign country; developing relationships with installers, sales representatives and local producers will prove essential. Having someone on board who knows the customs and cultural nuances of doing business in Africa will make developing a project that much easier.
"You need to be on the ground. You can't operate remotely," said the GreenWish spokesperson. "You need to be constantly on the move and meet people all the time. People from the business community, from the governments, from the DFIs…"
Project name: Jigawa Solar project
Location: Jigawa State, Nigeria
Size: 50MW
Investment: 50:50 equity partnership between GreenWish Partners and Oriental Renewable Solutions
Jigawa Solar key success factors
The Jigawa Solar project, signed in February, is part of the Nigerian Bulk Electricity Trader's (NBET) goal to deliver 1.2GW of solar generation to the grid. The project will have an output of around 96GWh annually and will create 300 jobs during construction and 25 permanent jobs during operations.
Plans for energy diversification
The new Nigerian administration is keen to diversify the country's energy mix. Under the new government, the long-anticipated first solar PPAs were signed in July. NBET signed more than ten project developers, totalling 975MW of utility-scale solar
With Nigeria suffering from a power deficit, cheap solar power is an ideal solution. Utility-scale solar is readily available to bridge the gap by offering a viable alternative to oil and gas extraction.
5. Fossil-fuel reliance/energy demand
In countries on the continent that are heavily dependent on expensive and dirty diesel generators and other fossil fuels, the case for utility-scale solar is increasingly evident.
"Nigeria is the perfect business case for solar because it is very dependent on expensive and polluting thermal plants," said the GreenWish spokesperson. "Besides, production and electricity access rates are low. The grid is also very rusty. Many Nigerian businesses and people unfortunately rely on very expensive individual power generators that are also very polluting. Solar power, be it through micro grids, last mile solutions or conventional PV plants should develop very fast in the next few years because there is a real need for it."
As the first PPAs were signed in Nigeria, that initial inertia on projects in the country has been broken and has paved the way for more developers to follow suit; especially given the competitive price of solar equipment these days. Solar power is a technology whose time has come.