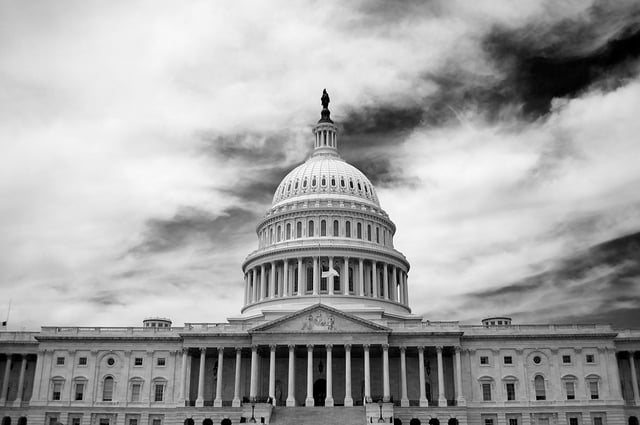 The governments of Canada, Mexico, South Korea, Taiwan, China and Thailand have joined the surge in lobbying as Tuesday's initial hearing into the Section 201 trade case nears.
All of the above have requested to give evidence at the US International Trade Commission (US ITC) hearing, submitted a pre-hearing brief or in some cases both.
The complaint by Suniva and SolarWorld Americas requests a tariff of US$0.78/W on modules with non-US cells to address damage done to domestic manufacturers that they believe is attributable to increased imports.
Debate around the case has moved from insolvency proceedings affecting both companies, to their foreign ownership, an alleged "blackmail" attempt, and latterly onto competing assessments of the impact tariffs would have on US solar jobs through the entire supply chain.
With the first hearing approaching, interested parties are now debating the legal issues behind the investigation, particularly whether soaring imports, that supported soaring demand, can be shown to have a causal link to the fortunes of around 30 US manufacturers including Beamreach Solar, Mission Solar and the two petitioners.
WTO guidelines on safeguard measures state that a positive determination requires:
"…The existence of the causal link between increased imports of the product concerned and serious injury or threat thereof. When factors other than increased imports are causing injury to the domestic industry at the same time, such injury shall not be attributed to increased imports."
In its own briefing, the US Solar Energy Industries Association (SEIA) blamed other reasons for the failings of domestic PV manufacturers, other than imports:
Submission by the SEIA
The Real Causes of Any Harm Suffered by The Domestic Industry Are Self-Inflicted
Petitioners not only fail to meet the legal threshold for serious injury from increased imports, they also fail to show that the substantial cause of their failings was increased imports.
Petitioners suffered from a series of damaging business decisions that had absolutely nothing to do with imports, but which did hurt their ability to compete.
As stated above, they didn't invest in the 72-cell module production line in quantities demanded by utility developers.
They failed to develop business relationships to sell into utility-scale markets.
Although they focused their business relationships and customer acquisition on retail, they still missed major opportunities to boost business.
For example, SolarWorld and Suniva failed to fully qualify their products with major retail purchasers, such as Sunrun and Vivint.
Suniva and SolarWorld both experienced complaints from a litany of dissatisfied customers over late shipments, damaged products, and general product unreliability.
Canada and Mexico
Canada and Mexico, which both enjoy strong free trade agreements with the US through the North America Free Trade Agreement (NAFTA), are also drawing more attention as Suniva and SolarWorld look to ensure they don't become destinations for cell manufacturing that allow companies to sidestep the tariffs.
Tim Brightbill of Wiley Rein, and counsel for SolarWorld Americas told PV Tech that Canada could become "a conduit for unfairly traded goods" from larger, existing overseas centres of PV manufacturing. Despite Canada's absence of cell manufacturing at present, the threat of this loophole means Brightbill's team is pressing for a comprehensive set of measures that includes NAFTA coutries.
"Canadian imports have quadrupled between 2014 and 2016 and that rate of increase is greater than the overall rate of increase in imports during the same period and greater than the rate of growth among the top five importers. Canada is on track to become a top five source of imports," said Brightbill.
By customs value, US ITC import data attributes a share of 2016 imports of 10.3% for Mexico and 1.1% for Canada. Malaysia tops the list with a 29.5% share.
As NAFTA countries, Canada and Mexico would receive their own reviews once the US ITC has made its broader determination. SolarWorld Americas has warned that failing to include NAFTA countries in any tariffs or other measures imposed would "fatally undermine" the objectives of those measures.