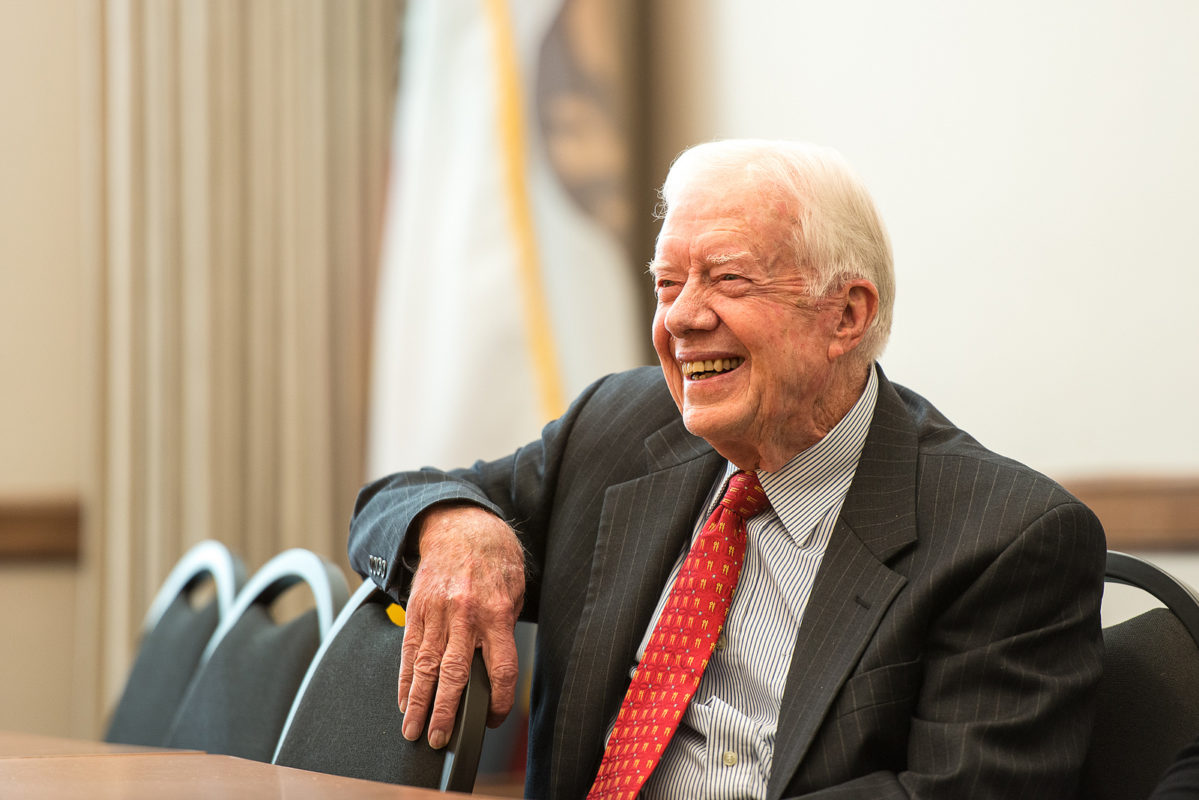 Former US President Jimmy Carter said Wednesday that Donald Trump can secure millions of new jobs in the country if he embraces renewable-energy sources such as solar and wind power.
Carter, the first US president to install solar panels at the White House, told the Associated Press in an interview that Trump should give the renewable-energy market some "deep consideration."
"Sometimes there's a philosophical objection to this by some — I'll say right-wing Republicans — but he has a high priority of job creation," Carter said. "If they just remember the tremendous potential of creating millions of jobs in America just from renewable energy sources, that would be a very good counter-argument to those who oppose the concept of global warming being caused by human activity."
Carter has been a strong proponent for solar energy, as he celebrated the installation of solar panels on four hectares of farmland he owns in Plains, Georgia Wednesday afternoon.
Carter leased the land to Atlanta-based SolAmerica Energy, which owns, operates, and sells power generated from solar cells. The company projects the panels to provide more than half of the power needed in the town of 755 people.
"It shows what a small town can do, what one farmer can do," Carter said. "It's also is very good source of income for farmers who can get as much as $500 per acre per year by allocating some of their land to solar panels."