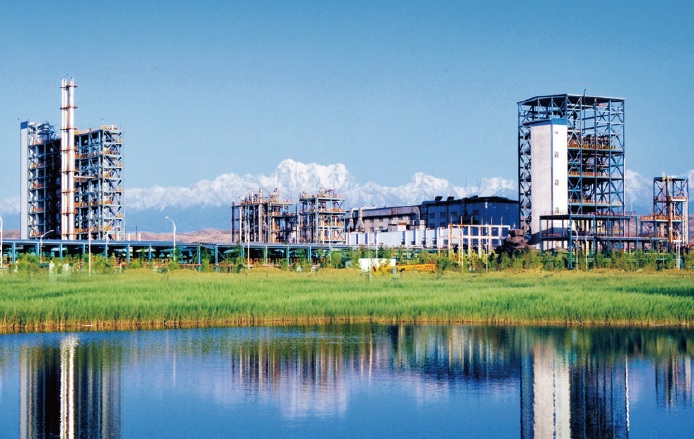 Four Chinese polysilicon manufacturers have posted increased net profits thanks to increased sales or short supply.
GCL Technology announced that its 2022 net profit would be at least RMB15.5 billion (US$22.5 billion), with a year-on-year growth of at least 204%. The company said it was due to the booming PV industry globally as polysilicon products were in short supply, resulting in rising demand and prices.
It added that granular silicon benefited the most among all types.
Xinte Energy's performance forecast for 2022 showed that net profit attributable to shareholders would be no less than RMB13 billion, increasing by more than 162% from RMB4.96 billion in 2021. The company said the improved result was mainly due to increased sales of polysilicon products in 2022 compared with the previous year, with higher trading prices on average.
Meanwhile, Tongwei is expected to achieve a net profit from RMB25.2 billion to RMB27.2 billion in 2022, equivalent to a year-on-year growth of 207% – 231%. The volume and profit surge resulted from its high-purity silicon production line operating at full capacity and new projects being put into immediate production.
Daquan Energy is expected to achieve a net profit of RMB19 billion – RMB19.2 billion in 2022, with a year-on-year growth of 231.94% – 235.44%. It noted that capacity growth in other links of the PV industry accelerated during the reporting period, and high-purity polysilicon was in short supply, which led to an increased silicon price.
Although the increased price of polysilicon benefited Chinese manufacturers, polysilicon price has fallen since last November, according to data from the Silicon Industry Branch. Although the price stabilised in mid-January, it began to rise again.
The branch added that China's polysilicon output would reach about 1.35 million tons in 2023 with about 525GW of wafers, thanks to companies' production and operation plans and factors such as factory maintenance and the impact of market price on the capacity release schedule.
In general, silicon and wafers will be in oversupply. As the terminal market shows lower acceptance of high prices of modules and cells, wafer manufacturers will have to adjust their operating rate and price accordingly, and silicon prices will hardly maintain a high level. In future, polysilicon prices will fluctuate to seek a new supply-demand balance based on the operating rate and inventory in the downstream.