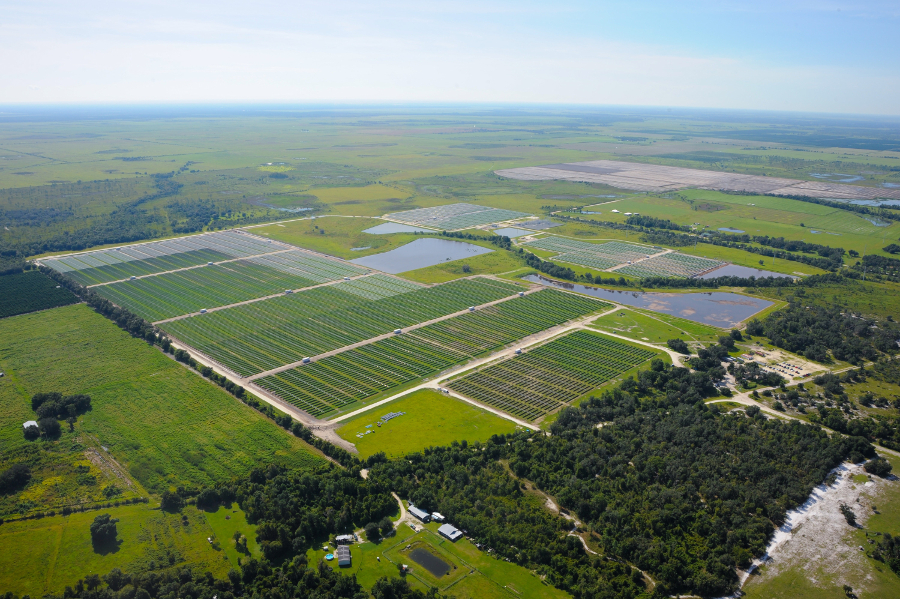 Florida Power and Light (FPL) has awarded the engineering, procurement and construction (EPC) contracts for eight 74.5MW projects.
Blattner Energy has a completion target of 31 December 2017 for the Coral Farms, Horizon, Indian River and Wildflower projects.
Black & Veatch will work on the Barefoot Bay, Blue Cypress, Hammock and Loggehead projects with a completion target of 1 March, 2018.
According to FPL, the projects' capital cost is less than US$1500/kW, which it claims is among the lowest ever in the US.
"Solar is an integral part of our affordable clean energy strategy, but we also have a duty to invest responsibly on behalf of our customers. It's incredibly important to us that these major projects be done right," said Eric Silagy, president and CEO, FPL. "It's no easy feat to build eight solar plants. We've selected project partners who share our commitment to quality, affordability and efficiency."
Construction is expected to begin in the spring.