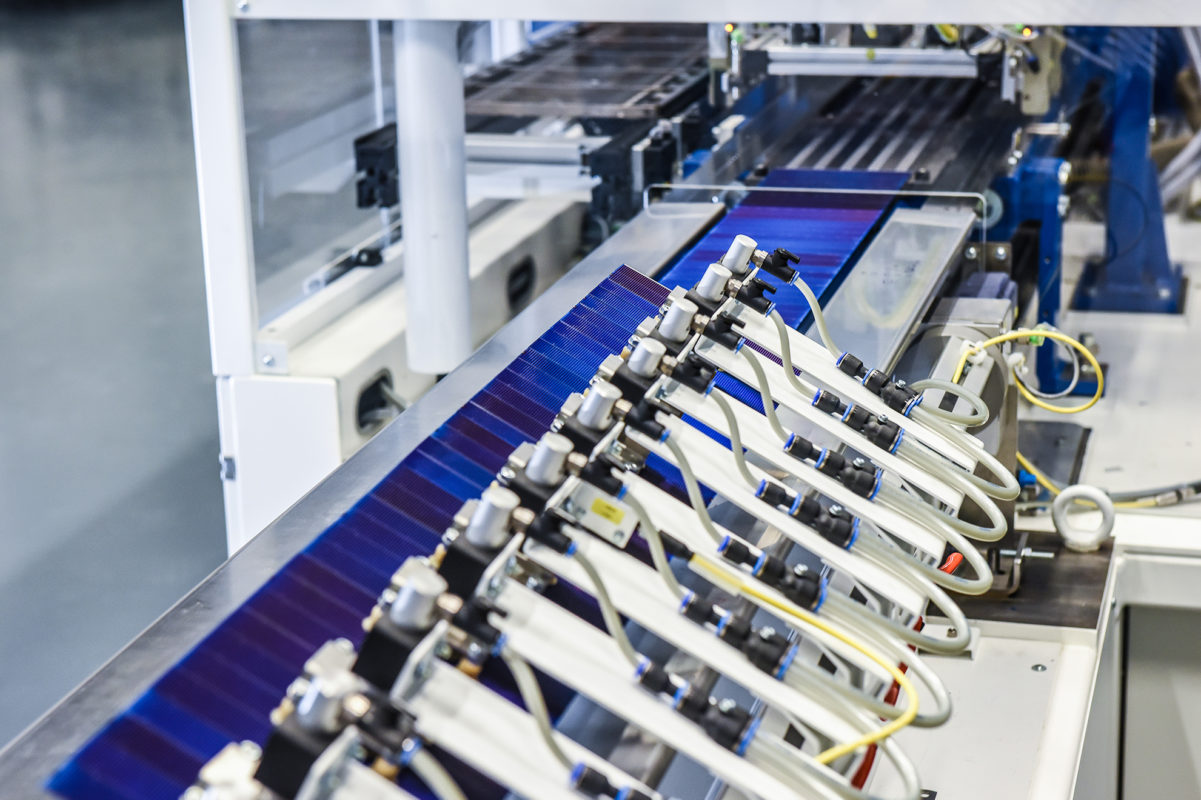 The Fraunhofer Institute for Solar Energy Systems (ISE) has developed a bonding method for the interconnection of silicon solar cells for the industrial production of shingle modules.
Problem
The high efficiency of modules with shingle cells and their aesthetic appearance are currently driving demand on the market. However, shingle cells cannot be soldered by conventional methods, due to mechanical stresses. Only through the adhesive technology that reliable and robust shingle strings can be produced.
Solution
Electrically conductive bonding of shingled cells on the industrial stringers can be used with specially developed adhesives. The adhesive can compensate for the thermal expansion of the module glass at changing ambient temperatures and is also lead-free. The stringer from teamtechnik Maschinen und Anlagen GmbH applies the electrically conductive adhesive using the screen printing process and interconnects the cell strips with high precision.
Applications
With the narrow cell strips different module formats can be realized, which creates a lot of scope for specific applications. Currently, the experts at Fraunhofer ISE are working on optimizing the amount of adhesive and cell design as well as on the development of new fields of application.
Platform
By shingling, cell gaps are avoided, so that the module surface can be used maximally for the generation of energy and a homogeneous, aesthetic overall picture is created. Compared to conventional solar modules, the higher module efficiency results on the one hand from the larger active module area and have no shading losses due to overlying cell connectors. The resistance losses are lower by lower currents in the cell strips. These cell-to-module losses and gains can be achieved with the software tool SmartCalc.CTM of the Fraunhofer ISE.
Availability
Currently available.