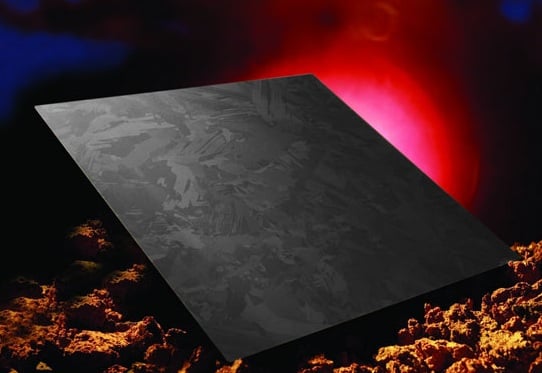 Leading polysilicon and multicrystalline solar wafer producer, GCL-Poly Energy Holdings has reported a loss of RMB 1,011.4 million (US$150.7 million) for its 'Solar Material Business' unit in 2018, citing the demand impact from the China 531 New Deal that led to overcapacity and rapidly falling selling prices.

GCL-Poly's Solar Material Business' unit, which includes 70,000MT of polysilicon production capacity and 30,000MW of multicrystalline solar wafer capacity reported total revenue from external customers in 2018 of RMB 14,436 million (US$2.15 billion), down 25.4% from RMB 19,355 million in 2017.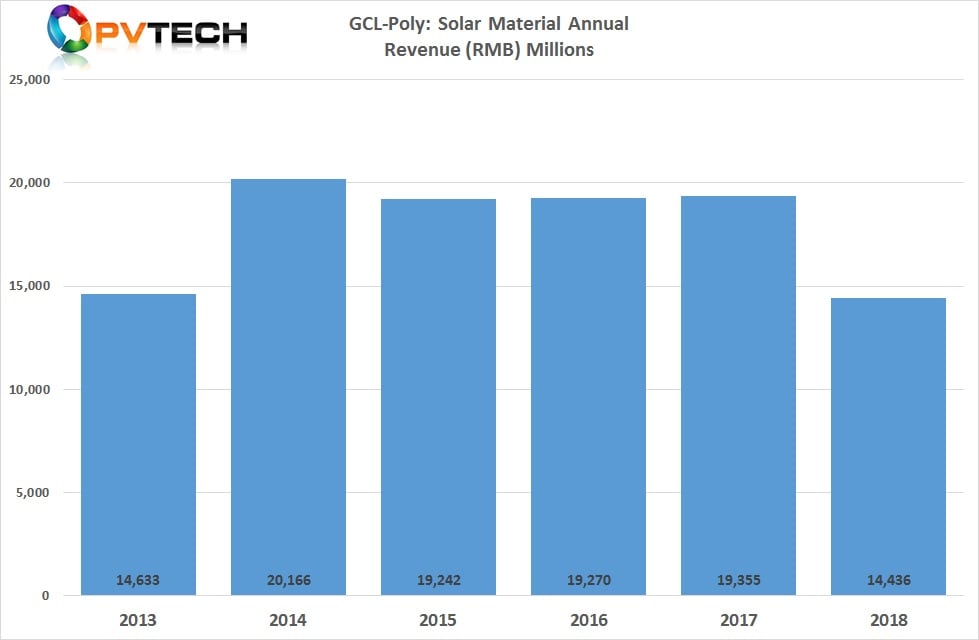 Polysilicon production declined 17.4% to around 61,785MT, compared to 74,818MT in the previous year. However, polysilicon sales to external customers increased by 173.9% in 2018.
Multicrystalline wafer production only increased 1.2% in 2018, reaching 24,189MW, compared to 23,902MW in 2019.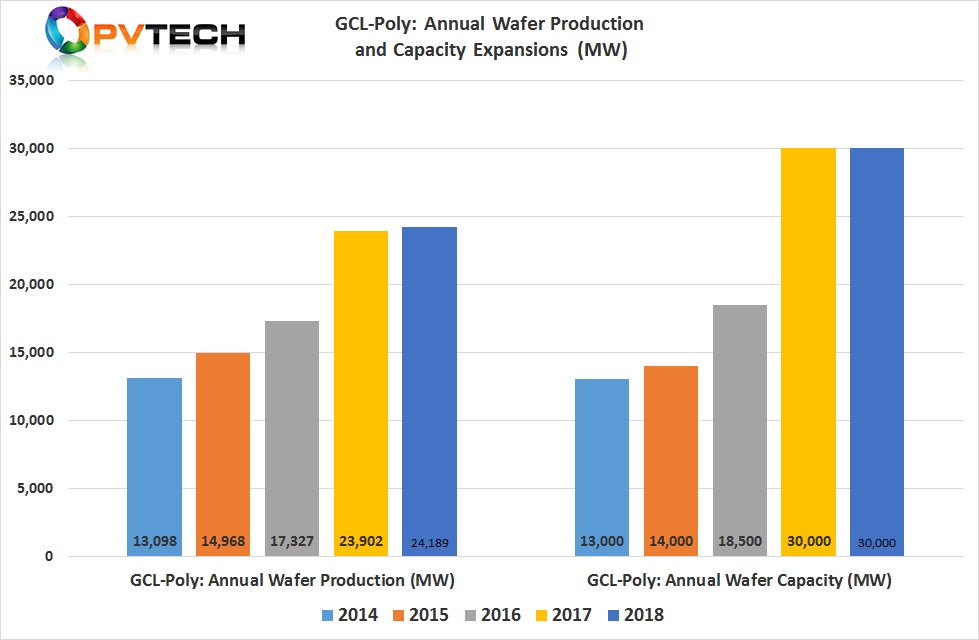 Wafer sales volume in 2018 was 24,761MW, up 5.7%, compared to a sales volume of 23,417MW, in 2017.
GCL-Poly said that the decrease in revenue and negative profits were primarily due to steep declines in average selling prices (ASPs). The average ASP of polysilicon in 2018 (excluding tax), declined to US$11.73/kg, compared to US$15.46/kg in 2017, a 24.8% decline, year-on-year.
The average ASP decline for wafers was higher, having been at US$0.134/W in 2017, declined 37% to US$0.087/W in 2018. The ASP declines were more pronounced in the second-half of 2018, after China's utility-scale and Distributed Generation (DG) support policies were stopped at the end of May, 2018.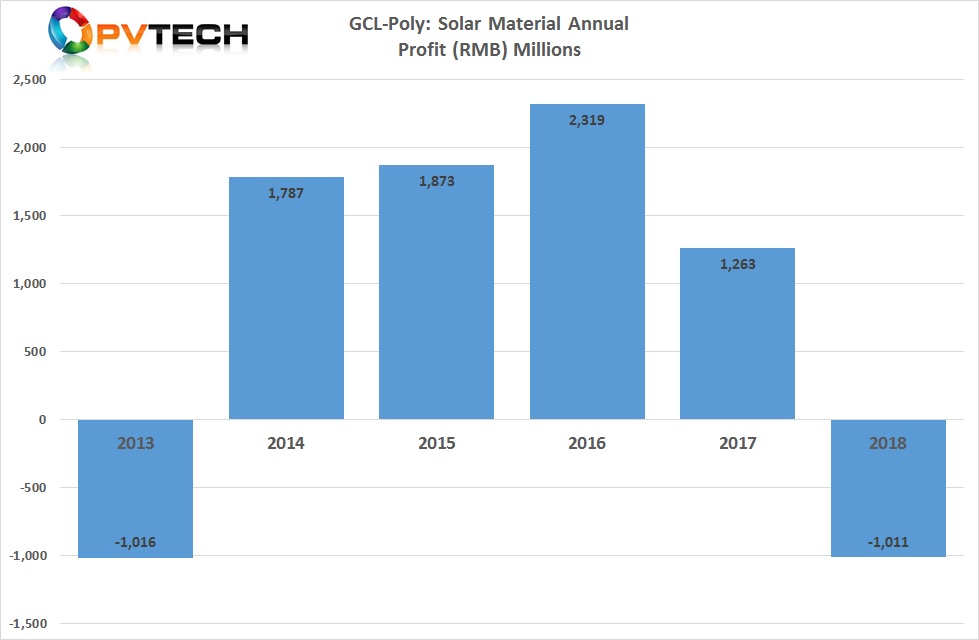 GCL-Poly reported total 2018 revenue of RMB 20,565.4 (US$3.06 billion), down 13.6% from the previous year. Total loss for 2018 was RMB 458.4 million (US$68.2 million), down 38.6% from 2017.