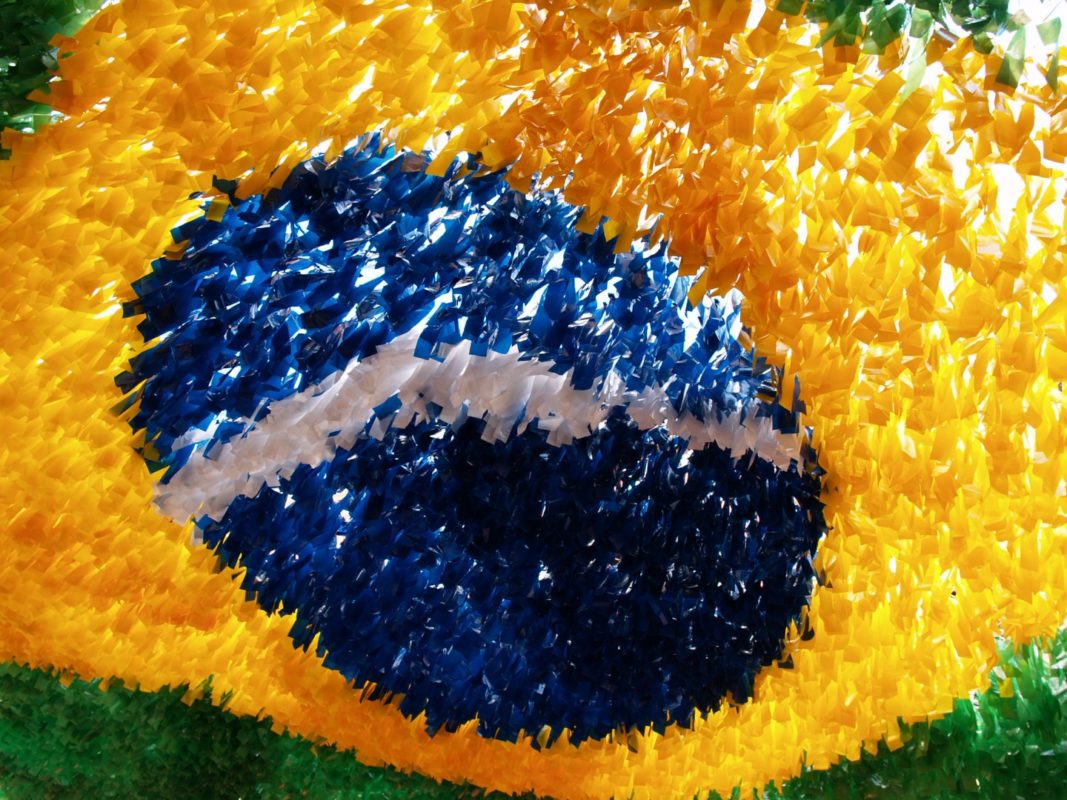 GCL-SI is aiming to double its module business in one of Latin America's solar markets of the moment, as part of a roadmap unveiled to PV Tech during a recent meeting in China.
Speaking only days after scoring an A bankability rating at Solar Media's PV ModuleTech show in Penang, GCL-SI shared plans to take annual module sales to Brazil up to 500MW-600MW in 2020, only a few years after securing its first contracts in the country.
Lin He, the firm's general manager for Latin America, explained the module maker already shipped 260-270MW to Brazil in 2018. "About 50% went for auction projects, with the other 50% going to distributed solar installations," Lin He told PV Tech at GCL-SI's offices in Suzhou, China.
According to him, at the time of writing GCL-SI is well positioned to meet its sales target of 2019, which should see it reach 200-250MW by year-end. "This year we've delivered three auction projects, 100MW all in all, with a further 70MW delivered to distributed plants," Lin He added.
Quizzed over GCL-SI's strategies to stay ahead in a highly prized solar market, Lin He said: "We're thinking bifacial – some of the competition is already looking into it but normally, our tier 2 rivals have no chance to supply bifacial."
Word-of-mouth to stave off 'tough' competition
GCL-SI's designs in Brazil come just a few years after the module maker first set its sights on the country. As Lin He explained, earlier in the decade the firm started approaching solar winners of Brazil's 2014 power auction, bagging its first module supply contracts around early 2017.
After hitting 80-90MW Brazil-wide shipment volumes in 2017, the firm started ramping up marketing efforts in a bid to become a well-known brand. According to Lin He, the word-of-mouth began paying off in 2018, with clients increasingly approaching GCL-SI to talk business.
In recent months, GCL-SI's three-strong Brazilian team – operating out of São Paulo – has already held meetings with the solar winners of this year's A-4 and A-6 auctions. PV was the cheapest power source at both tenders, reaping a respective 200MW-plus and 530MW in contracts.
Competition, Lin He noted, has become "tough" in a year of auction milestones. The entry of 10 to 20 new Chinese module rivals – many of them offering low prices – has further fragmented the market, he said, adding that "thousands of new distributors" are starting to seal purchases.
"Our answer will be to find more clients and distribution partners at the regional level and focus on supporting them as much as possible," said GCL-SI's general manager for Latin America. "We'll try to help them with branding, warehousing and others to ensure we give the best service."
Brazil's distributed solar opportunity
In its efforts to capture a slice of Brazil's bullish solar market, GCL-SI is also eyeing the distributed generation segment. These projects may sometimes be overlooked by the spotlight of auction records but are, official forecasts show, a 1GW-plus market set to majorly grow in the future.
Since opening up to distributed solar projects around 2017 and 2018, the 'Solar Module Super League' (SMSL) member has gained more insights into the top considerations for deals in the segment. In the words of Lin He, the three pillars are good service, cost and ease of choice.
"Many of the new distributors [in the segment] typically come from a different industry, such as logistics or steelmaking," Lin He explained. "A great deal of training is necessary to make sure they understand distributed solar and how to sell it."
For end clients, GCL-SI's LatAm general manager went on to say, cost is king. "In the end, what distributed solar developers are looking for is cheaper prices," he noted, adding that the firm maintains certain volumes of low-efficiency modules to meet requests from the segment.
According to Lin He, too broad a module offering can be off-putting in distributed solar. "With thousands of different distributors on the market, it's very difficult for end clients to choose," he said. "One of our goals this year is to try and minimise our product offering."
Sí to Mexico, Quizás to Chile, Argentina, Colombia
Going forward, GCL-SI foresees a shift in the module appetites of Brazilian PV players. The current focus on low costs means 330-340W products are the top choice but some of the bigger projects, Lin He said, are starting to contemplate high-efficiency mono-PERC and bifacial alternatives.
Bifacial's status as a new product requires addressing the questions from developers, but also financiers, on the performance and lifespan of two-sided modules, Lin He noted. GCL-SI has already bagged the IEC certification for its bifacial products and will apply now for other schemes.
Outside Brazil, the module maker is also active in one of Latin America's other top solar markets. In Mexico, Lin He explained, GCL-SI's team of two is working towards a 100MW module sales target by the end of 2019. Reaching the 300MW mark next year is possible, the general manager added.
Asked over any further Latin American targets, Lin He said GCL-SI's is trying to focus its limited manpower on Brazil and Mexico. "We've been to Chile, Argentina and Colombia, though, and we do foresee project opportunities, perhaps with some of the partners we already work with," he added.