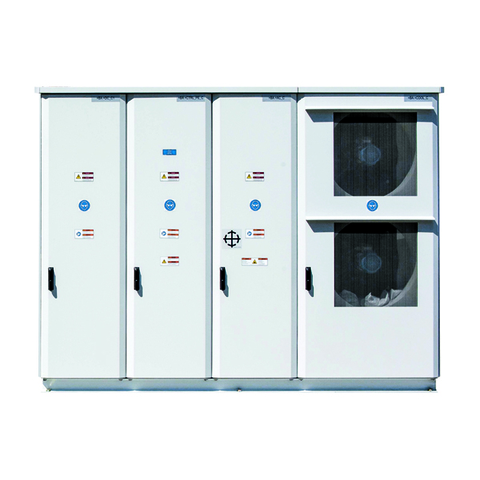 GE Energy Connections said it had signed a supply and service agreement with Solairedirect India, a subsidiary of ENGIE, which is currently building two 70MW PV power plants in India.
Solairedirect India won competitive bids to build a total of 140MW in solar energy projects located at two sites of 70MW each in India's State of Rajasthan, which entailed a winning bid of (INR 4.35/kWh, or approximately US$64/MWh) back in January, 2016.
"GE's experience in turnkey projects execution and its strong footprint in India assures the customer of our reliability and ability to supply quality products that adhere to their technical requirements. With a 400/220 kV substation under execution at the same location—Bhadla in Rajasthan—the customer is confident of meeting the stiff completion schedule with available site establishment," said Sujoy Ray, regional commercial leader, South Asia, GE Energy Connections' Grid Solutions.
GE said that it would be supply its LV5 1-MW central inverters to the two projects that includes a 25-year, long-term service agreement (LTSA).
In April, 2017 Solairedirect India was awarded 338MW solar project to be built in the State of Andhra Pradesh, in the South of India. The winning bid (INR 3.15/kWh or approximately US$ 48.7/MWh) was part of the National Solar Mission – Phase II programme and is expected to operating in mid-2018.
On completion of this 2018 project, ENGIE noted that it would reach a total capacity of 810MWp in India.