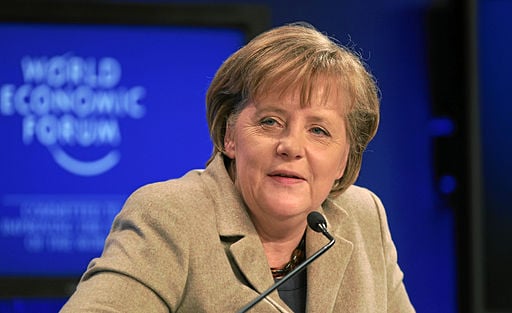 Speakers at Energy Storage Europe were confident, despite a few reservations, that Germany's new government which grants Chancellor Angela Merkel a fourth term in office will be good for the environment and for renewable energy.
On Wednesday morning, a coalition of Merkel's Christian Democratic Union party with the Social Democrats and the Christian Social Union prepared to take power in the country's "third grand coalition" government, in an arrangement agreed in February. The fourth term means Merkel could remain in power for 16 years, equalling the previous longest-serving Chancellor's record held by Helmut Kohl.
The previous day, at the storage and renewables integration industry conference and exhibition in Dusseldorf, keynote speakers Dr Simone Peter, president of the Germany Federal renewable energy association (BEE) and Thorsten Herdan, a politician and director general for energy at the Federal Ministry of Economy and Energy both voiced their optimism that support for the ongoing Energy Transition ('Energiewende') away from fossil fuels and nuclear would continue. Energy-Storage.News heard directly from Peter and Herdan in a quick succession of exclusive interviews.
To read the full version of this story, visit Energy-Storage.News.