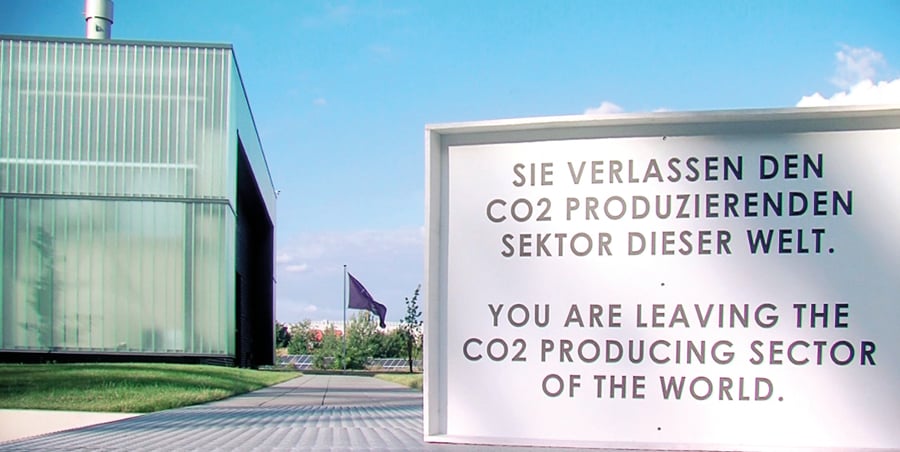 The "extraordinary amount" of money Germany has spent transitioning away from fossil fuels and nuclear is looking increasingly like an investment in the country's future competitiveness, according to the chief economist of the US Underwriters' Laboratory.
Erin Grossi of the technical advisory group told PV Tech some have estimated the cost of Germany's 'Energiewende' policy at as much as a trillion dollars. However, she said, the less told story of the Energiwende is that German engineering and its industrial base are at the forefront of global efforts to integrate renewables into energy networks.
Grossi authored a report on Germany's "decision to transform its energy market", published in late 2015. Putting the pieces together: Transition and transformation in global markets looks at this decision in light of what Grossi said was often negative coverage in the US of the amount Germany has spent, coverage that neglected perhaps the most important question regarding the policy – how successful it has been.
"I think we really went over there to see what the real story was, from more of a technology standpoint and less [from] a policy standpoint," Grossi said. "How they're making this work, what the sentiment is from their engineers and whether or not the vast majority of those who are actually tasked with making this transformation happen from an engineering standpoint were more optimistic or more concerned about the pace and the approach the country was taking."
Germany is proving technical feasibility of clean energy switch
According to Grossi, the vast majority of those engineers and technical experts UL spoke with in Germany increasingly saw higher levels of renewables, even 100%, as technically feasible.
Key to this is the entry of "digital disruption" into the space, including the advent of digital control platforms for aggregating distributed energy resources, such as so-called 'virtual power plants', which combine the use of many smaller-scale connected energy systems to provide a bigger, grid-balancing resource.
"What we came to find was that the digital disruption angle of the integration of these technology tools, sensors and what they call Virtual Power Plants to better control these distributed resources and make them responsible at grid scale in the same way fossils have been, was really the answer of how they're making this work.
"What was astonishing to me was that Germany obviously has a huge credibility on an engineering front and everyone we spoke with – and we spoke with a lot of people involved in every aspect of the system represented – everyone felt 100% confident that from a technical feasibility standpoint you could get to 100% [clean energy] with these sort of digital controls, with battery power and other sorts of measures for flexibility."
Industrial competitiveness and international cooperation
The UL whitepaper says that the US is successfully developing and commercialising technological and digitally disruptive innovations in the energy industry, it should combine this know-how and its well-placed IT expertise with lessons from how Germany is balancing its grid and fostering a competitive industry.
"From the country's [Germany's] standpoint they were seeing that their industrial base with the likes of Siemens and ABB among others was really well positioned to win in clean technology.
"I think it looks more like they were positioning these companies to get ahead in all of that R&D and technical work and know-how, so that they can bring new value to the country in the future," Grossi said.
"I think their future economic success and whether or not this energiewende will be judged as ultimately a very wise decision rests on the likes of ABB and Siemens and others capitalising in the way that they would expect."
According to Grossi, Germany spotted a little while ago that it was lagging behind in the digital space, and started to play catch-up, leading to the development of several virtual power plant and other aggregated platforms such as renewable utility Lichtblick's 'swarm' concept, Strombank, which makes energy networks easier for communities to understand by analogising it to consumer banking and Sonnen's SonnenCommunity trading platform, which are starting to spread further afield from their initial trial runs.
However, Grossi said, the traffic is likely to be two-way. She said that on visits to the US Department of Energy and the Federal Energy Regulatory Committee (FERC) she had found reluctance to collaborate closely with Germany, perhaps for reasons of industrial competition or politics. The US should make itself more receptive to successful ideas from Europe's clean energy leader, Grossi said, especially the idea that corporations should share IP and other resources to accelerate the whole industry. Meanwhile, she said German companies should work closely with partners in the US to disseminate the technical learnings they wanted to share with – and sell to – the rest of the world.
On a similar note, in a recent interview Danny Kennedy and Alex Luce, two executives at CalCharge, a US non-profit which provides targeted assistance as well as funding to accelerate energy storage, told Energy Storage News that rival firms will have to work closely together over at least a five year timeframe to ensure the industry pulls together in the right direction.
The Underwriters' Laboratory whitepaper "Putting the pieces together: Transition and transformation in global markets", can be downloaded here.