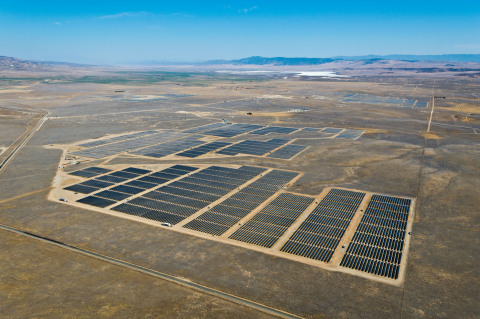 A fund of investor Global Infrastructure Partners (GIP) is to acquire NRG Energy, Inc.'s US renewable energy platform businesses and its stake in NRG Yield, Inc. (NYLD) for US$1.375 billion in cash.
The acquisition by GIP's third equity fund, Global Infrastructure Partners III, will include NRG's renewable energy O&M and development businesses as well as NRG Energy's controlling stake and 46% economic interest in NYLD.
NRG's renewable O&M platform operates 2.4GW of renewable power generation in 17 US states. Meanwhile, its renewables development platform includes 630MW of 'dropdown' assets, which are subject to a right of first offer from NYLD and it has a total project pipeline of over 6.4GW of renewable generation opportunities across the US.
NYLD has an operating capacity of 5.1GW spread across wind, solar and natural gas technologies.
GIP has also committed to arranging a US$1.5 billion backstop credit facility to mitigate any change-of-control risk with NYLD's existing corporate debt and committed up to US$400 million to backstop NYLD's acquisition of the 527MW Carlsbad natural gas project in California from NRG.
Adebayo Ogunlesi, chairman and managing partner of GIP, said: "We view each of the three acquired businesses – the NYLD stake, the O&M business, and the development business – as highly complementary and well positioned to capitalize on the increasing market demand for low cost, clean energy. We look forward to working with management to develop new renewable generation assets and to supporting the company with our deep operating and financial expertise in the sector."
The transaction is subject to customary closing conditions and is expected to close in the second half of 2018.
This year, GIP closed on its acquisition of 100% of the equity interest in renewable energy developer Equis Energy, in what was the largest renewable energy generation deal in history.