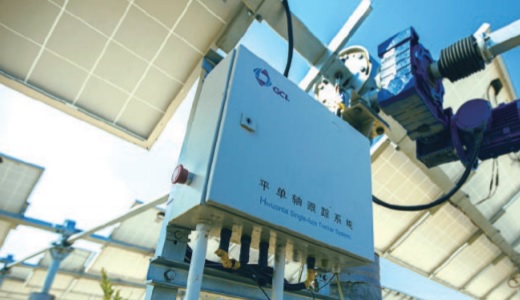 The new chairman of the Global Solar Council (GSC), Gongshan Zhu the founder, chairman and largest shareholder in the largest group of affiliated companies in the solar industry, GCL Group wants its members to raise between US$3 billion and US$5 billion for a new foundation to fund PV power plant projects as part of China's 'One Road and Belt' business initiative.
The initiative is part of the Chinese government's economic expansion plans across from China into Europe, historically the 'Silk Road' route.
Dr. Zhu was said to have made the call raise the funds at GSC's first boad meeting of 2018, which was held in tandem with the World Future Energy Summit (WFES2018) in Abu Dhabi this week.
GSC is expected to establish a Finance and Auditing Committee as a precursor to establishing a foundation fund for the solar version of the One Road and Belt initiative.
Dr. Zhu was also said to have also proposed his action plans and targets for GSC in 2018, which included an emphasis of solar technology innovation, synergy and sharing as well as business development to include solar-related distributed generation, mobile energy, energy storage, and energy Internet technologies.
As a result GSC is expected to establish a Strategy Committee, Market Development Committee, Technical Committee, Program & Event Committee to along with the Finance and Auditing Committee.
Dr. Zhu was elected as the Chairman of GSC on behalf of the Asian Photovoltaic Industry Association (APVIA), which is one of the initiating and founding members of GSC, which was established during COP21 at the end of 2015.