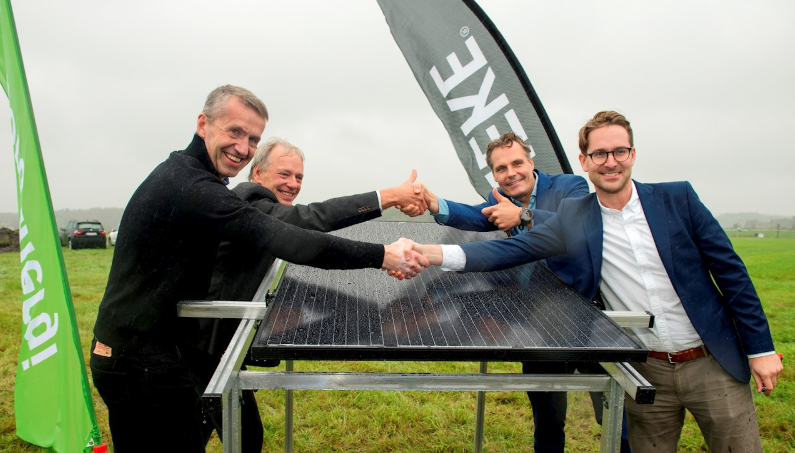 Swedish utility Göteborg Energi and technology provider ABB have connected to the grid Sweden's largest solar PV project, which stands at around 5.5MW capacity near Säve airport, outside Gothenburg.
The solar park covers 11-hectares and is expected to generate approximately 5,000kWh of electricity a year, enough to satisfy the yearly electricity needs of 1,100 households. The first module was installed yesterday and commissioning is expected in November.
ABB is delivering a substation with switchgear, distribution transformers and relays, together with control equipment and inverters.
"With our investment we increase the production of renewable electricity and take another step towards a renewable energy system. We have always had great experience and relations with ABB and so it felt quite natural to include them in this journey," said Alf Engqvist, MD at Göteborg Energi.
"It is great to be part of Sweden's largest solar energy investment, together with Göteborg Energi. The changeover to renewable energy sources in the electricity grid is ongoing and sustainable power supply is crucial for the future. Advanced technology and digital solutions will play an important role in the energy transition," said Johan Söderström, MD of ABB Sweden.