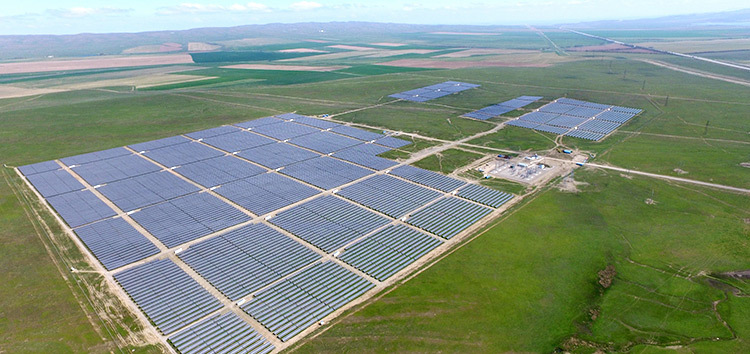 The Green Climate Fund (GCF) has approved the allocation of up to US$110 million to the European Bank for Reconstruction and Development (EBRD) Kazakhstan Renewables Framework, at a meeting in Cairo.
The framework aims to finance the construction and operation of solar, wind, small hydropower and biogas projects in the Central Asian country. The framework was originally approved by EBRD in 2016 as a €200 million financing pot. It will also aid the modernisation and strengthening of the electricity grid to help integrate these renewables.
The GCF contribution comprises US$106 million in concessional finance and US$4 million in technical assistance grants. The GCF is a financial mechanism under the UNFCCC which helps fund climate-related finance investment.
Kazakhstan remains heavily dependent on fossil fuels for power generation, with coal-fired plants accounting for 72% of generation, accoridng to EBRD. Under efforts to move towards clean energy, the EBRD has supported the Burnoye solar park and invested €1.7 billion in sustainable energy and resources. It is also set to finance the Baikonur Solar park.
Kazakhstan;s Nationally Determined Contribution, under the Paris agreement, involves an emissions reduction target of 15% below 1990 levels by 2030.
Aida Sitdikova, EBRD director, Energy and Natural Resources Russia, Central Asia and Caucasus, said: "The framework builds on eight years of policy and investment work in Kazakhstan. lt makes a profound contribution to the scaling up of renewable energy in the country, combined with a strong focus on gender and inclusion and a drive to lay the regulatory foundations for a sustainable renewable energy market in the country."