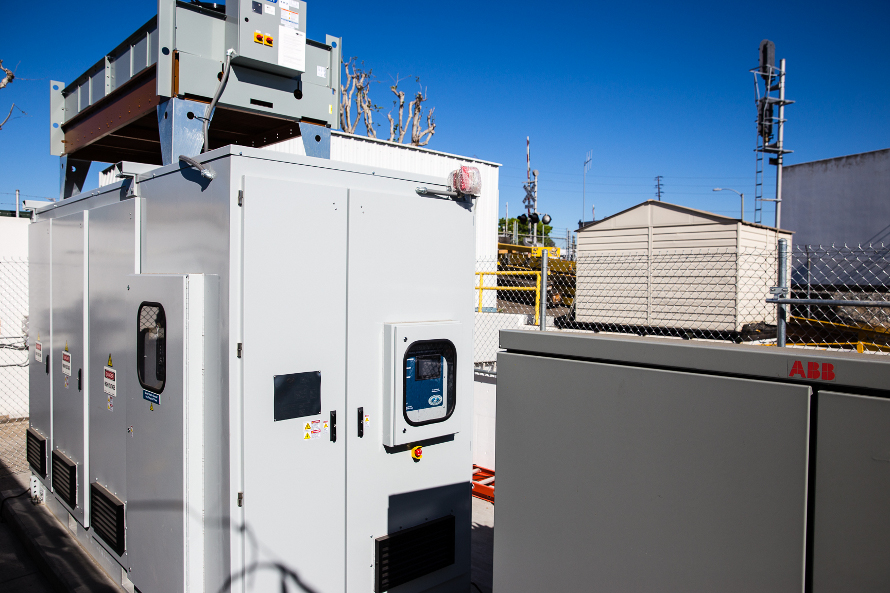 The former VP of Solar Grid Storage has predicted average Balance of Systems (BoS) costs for energy storage will drop from around US$670 to less than US$400 per kilowatt in the next five years.
Luis Ortiz, an independent consultant who was most recently vice president of the SunEdison-acquired large-scale storage start-up, was lead-author of a report on the topic for GTM Research.
"Grid-scale energy storage balance of systems 2015-2020: architectures, costs and players" has just been published by the research and analysis firm. While cost reductions in batteries in particular have been a constant focus of media both within the industry and more recently in the broader landscape in part due to the 'Tesla effect', less has been said so far about the other costs of energy storage technologies and projects.
Storage BoS costs may not fall quite as dramatically as the cost of solar has done and to some extent will see "diminishing returns" as a result of having "piggybacked" on solar's already-established industry ecosystem and best practise learning curves. The difference could be of an order of magnitude in dollars per kilowatt when compared with the tumbling costs of PV.
For the full version of this story, visit Energy Storage News (formerly PV Tech Storage).