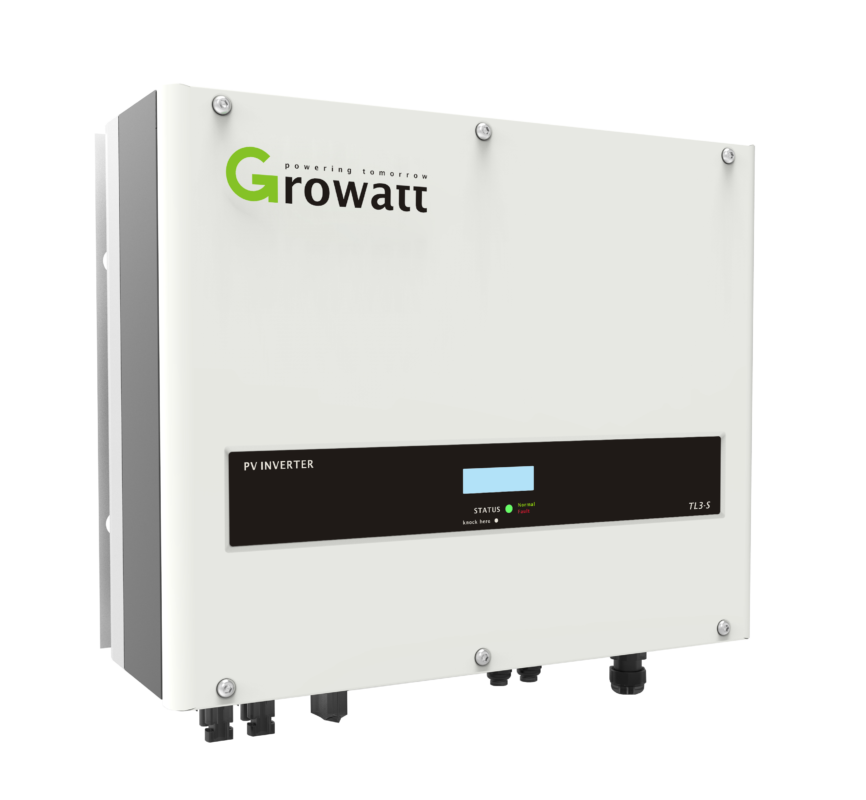 Growatt has launched its new generation, three-phase solar inverter series, the Growatt 8K-11KTL3-S. The new inverters are designed with maximum efficiency of 98.4% and MPPT efficiency 99.5%, as well as a wide DC voltage range of 160-1000VDC, which maximizes the comprehensive efficiency of the inverter and provides longer electricity generation.
Problem
There is growing demand towards maximized value of residential PV systems as well as with smaller-scale industrial and commercial PV systems. To reduce cost and save time for installers inverters with smart technology are required to improve the economics of PV installations and life-time operation, notably with the capability to provide on-line smart monitoring.
Solution
Growatt's 8K-11KTL3-S series inverters provide high maximum and MPPT efficiencies to provide overall efficiencies gains. The new inverter series provides a maximum DC/AC ratio of up to 1.2, and the 1.1 overload enables the system to be more flexible and maximizes the energy harvest. In addition, the new series inverter employs IP65 ingress protection, natural cooling, without the need for fans as well as being maintenance-free and low noise generation that is well adapted to extreme environments. 8K-11K TL3-S series features in high power density design, lighter weight and smaller size, easy for installation.
Applications
Residential PV systems as well as with smaller-scale industrial and commercial PV systems.
Platform
Growatt 8K-11KTL3-S is compatible with Growatt monitoring devices and cloud platform, and integrates on-line smart service system, so service engineer can handle 60% plus problems by remote configuration & firmware update without on-site service.
Availability
February, 2017 onwards.