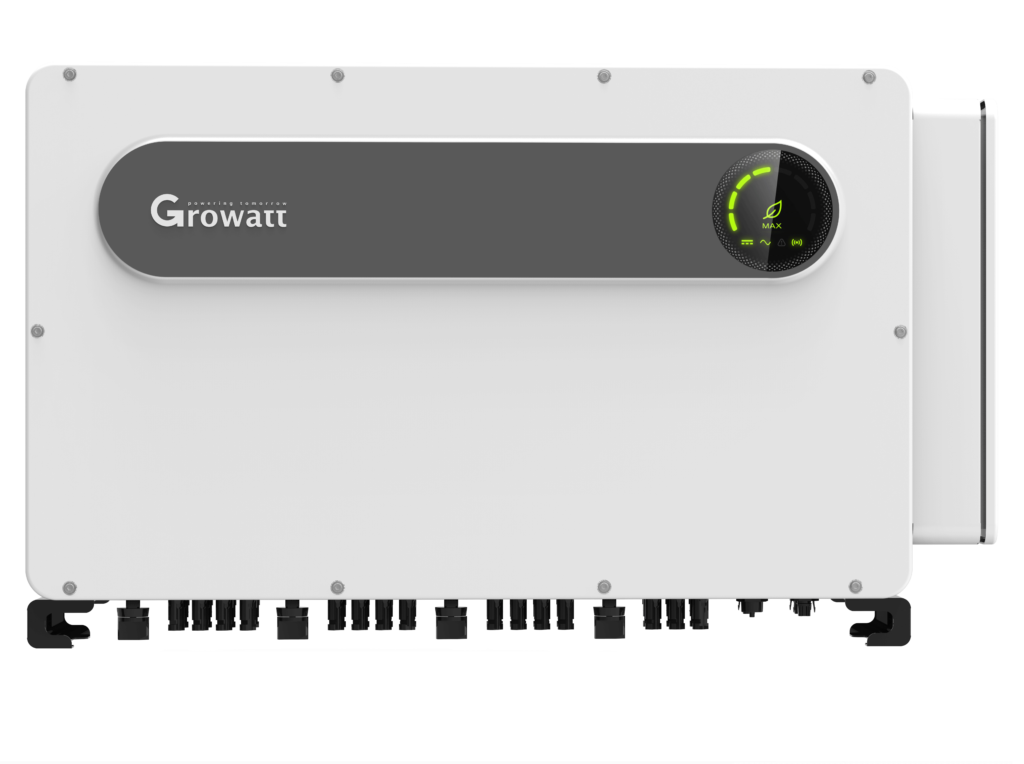 Growatt has launched a powerful 1500V string inverter for large-scale solar plants. The MAX 1500V inverter aims to lower LCOE and achieve higher yields for clients. It is compatible with bifacial and high-power modules and its smart functions, such as smart I-V diagnosis, will make O&M easier and reduce costs.
Problem
PV asset owners are increasingly turning to string inverter technology for utility-scale projects in order to deliver improved energy yield, while reducing upfront Balance of System (BOS) costs and significantly shortening installation and configuration lead times.
Solution
Growatt's MAX 185-253KTL3-X HV 1500V string inverter is designed for utility-scale solar power plants. It will reduce BOS costs, lower LCOE and maximize return on investment: it has an efficiency of 99.0%, is compatible with bifacial and 600W+ high power modules and is equipped with 15 independent maximum power point tracking (MPPT) inputs and a high DC/AC overloading ratio up to 2.0.
Growatt's new generation of intelligent string inverters and Online Smart Service (OSS) cloud platform is designed to reduce costs associated with installation, configuration and maintenance. It supports one-click smart I/V curve diagnosis across entire plants, grid side failure function recording, remote configuration and FW upgrade, and online inverter support service with 24/7 fast response. Smart I-V diagnosis can help PV plant owners make O&M easier and reduce associated costs.
Applications
Utility-scale PV power plants.
Platform
The MAX 185-253KTL3-X HV 1500V string inverter comes with up to 15 MPPTs and a fuse free design. The 15 independent MPPTs provide sufficient flexibility for the module configuration and enable the DC/AC overloading ratio to contribute to LCOE reduction. The fuse free design reduces BOS costs by eliminating the need for additional fuse boxes. Growatt's online service cloud platform (OSS system) can provide smart I/V scanning, intelligent monitoring and remote after-sales service, effectively reducing maintenance costs. Also provided is an optional anti-PID/night SVG/AFCI function and data storage of up to 25 years.
Availability
Currently available.