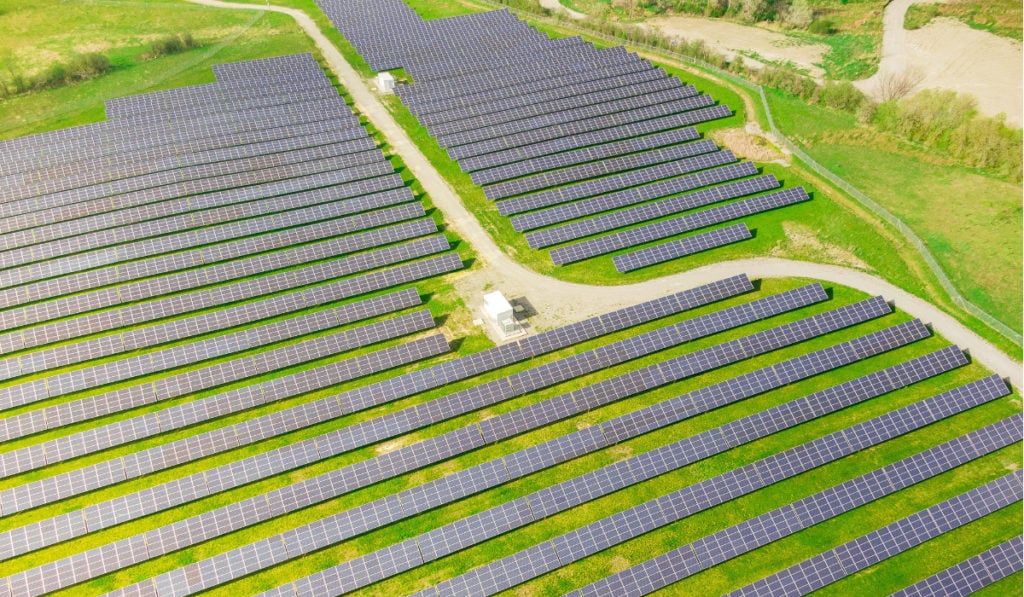 Growing commercial crops on solar farms could increase solar panel performance and longevity, according to a recent study conducted by Cornell University.
The engineers at the university proved that solar panels mounted over vegetation had lower surface temperatures compared to those arrays built over bare ground. Also, by mounting solar panels four metres above a soybean crop, solar modules would show temperature reductions by up to 10 degrees Celsius compared with solar panels mounted a half-meter above bare soil.
"There is potential for agrivoltaic systems, where agriculture and solar panels coexist, to provide increased passive cooling through taller panel heights, more reflective ground cover and higher evapotranspiration rates compared to traditional solar farms," said Max Zhang, co-author of the study and professor at the Sibley School of Mechanical and Aerospace Engineering.
Even relatively built-up regions can accommodate commercial crops and solar farms. In 2021, about 40% of utility-scale solar farm capacity in New York state was developed on agricultural lands. About 84% of land deemed suitable for utility-scale solar development was agricultural as well.
Moreover, the combination of commercial crops and solar farms was suitable in hot climates such as the western US, according to another Cornell University study.