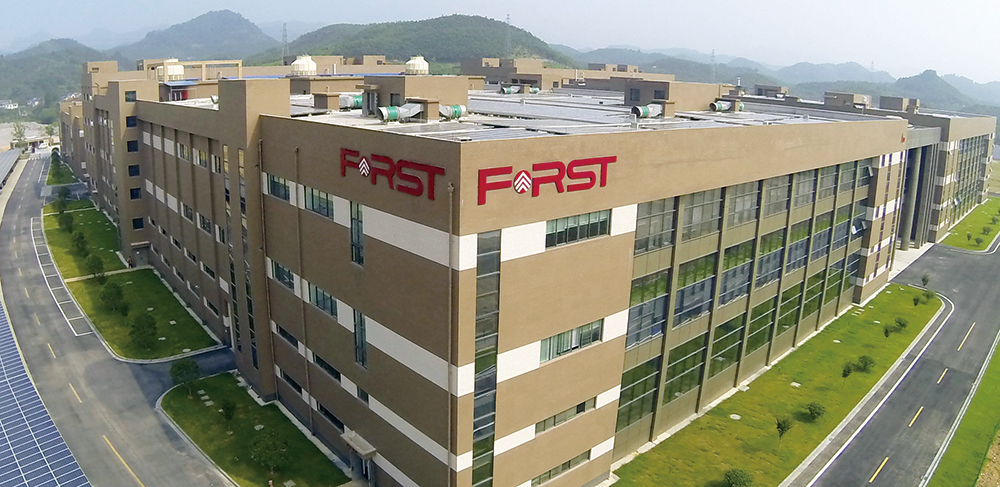 Leading PV module encapsulation and backsheet material supplier Hangzhou First Applied Materials Co, formerly First Photovoltaics (PV) was heading for a major collapse in its business profitability in 2017 but relocation compensation from a state land acquisition is expected to provide support to its profitability.
First Applied said in a financial filing that it expected to report a net profit increase of RMB 296 million (US$46.2 million) for 2017, which would be contributed by relocation compensation from a state land acquisition. The company did not provide guidance on full-year 2017 net profit. Net profit was around US$127 million in 2016, a 63% decline year-on-year.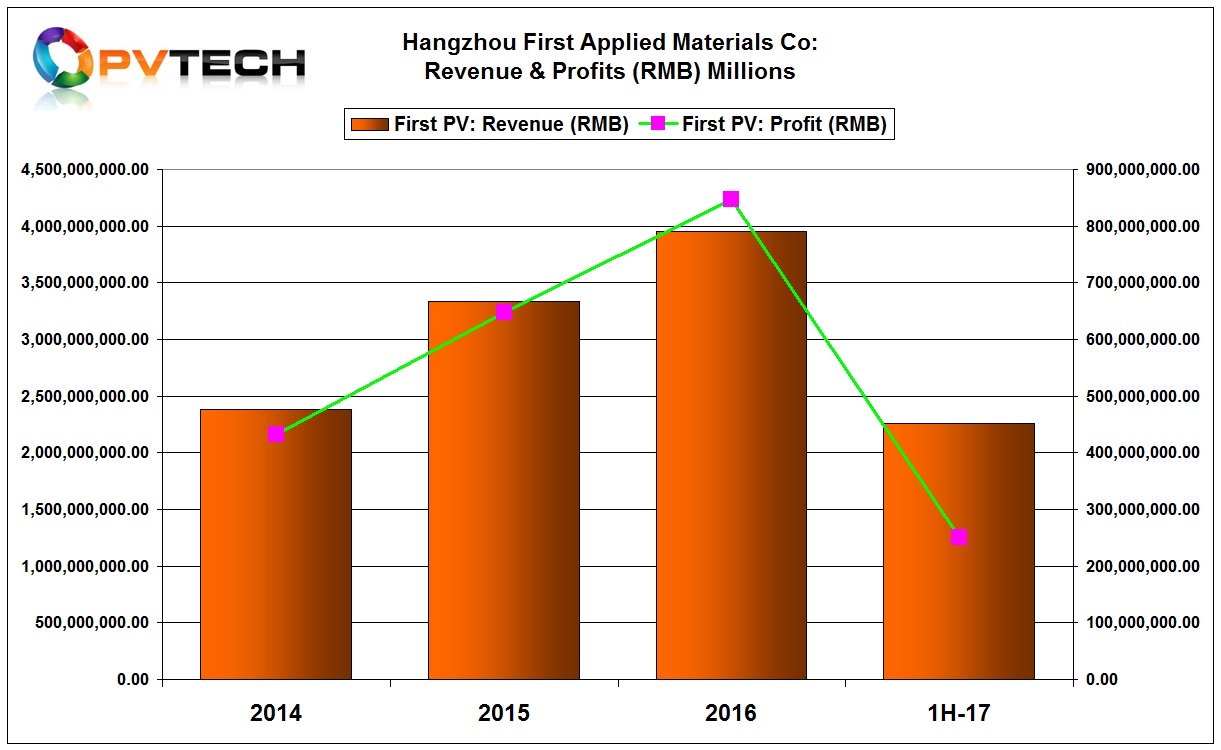 PV Tech previously reported that First Applied continued to benefit from increased demand for its products in the first half of 2017, while profits crashed 43.49% on significant Average Selling Price (ASP) pressure in the first half of 2017 and rising costs of raw materials.
First Applied reported first half of 2017 revenue of RMB 2.25 billion (US$337.7 million), up around 16.5% from the prior year period but profit was only US$37.4 million.
JinkoSolar is a key customer of First Applied, which is expected to announce shipments in the range of 8.5GW to 9.0GW of PV modules in 2017. China is expected to have installed over 50GW of modules in 2017.