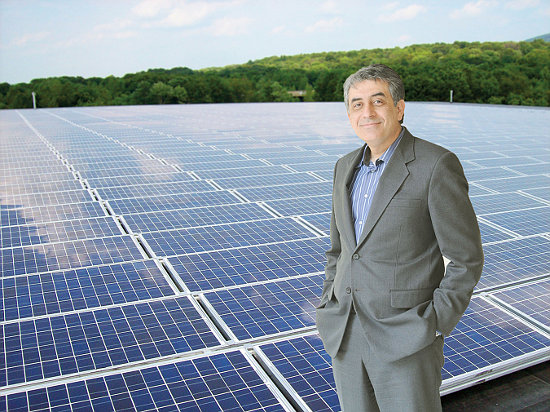 Troubled renewables firm SunEdison has continued to come under pressure from hostile investors to change some of its business strategies, remove certain executives and force a sale of the business, as well as further class action law suits being filed against the company.
US-based hedge fund Greenlight Capital, run by David Einhorn, continues to push for a seat on the board of directors of SunEdison so that it can push for changes to senior management as well as potentially drive a sale of parts of SunEdison, or the company as a whole.
In an SEC filing Greenlight Capital and SunEdison noted that the hedge fund had almost a 7% share holding in the company and that discussions with management had yet to lead to concrete changes, including gaining a seat on the board.
Meanwhile, another hedge fund, Appaloosa Management, is seeking to prevent SunEdison's US-centric yieldco, TerraForm Power, from taking on nearly US$1 billion in debt in relation to the planned acquisition of US residential PV installer, Vivint Solar. Last autumn John Hempton, chief investment officer of Bronte Capital also called for Chatila's removal, claiming him to be unsuited to running the company.
Several new lawsuits have also come to the surface in recent days, including a proposed class action case to add to the many already underway as well as one focused on SunEdison retaining a company stock fund as an investment option within its 401(k) employee pension plans, instead of removing because of the poor financial position of the company as known by senior management.
A number of planned acquisitions by SunEdison have collapsed and doubts have surfaced over other planned business joint ventures in wind and solar sectors going ahead due to the financial and legal challenges faced by the company.