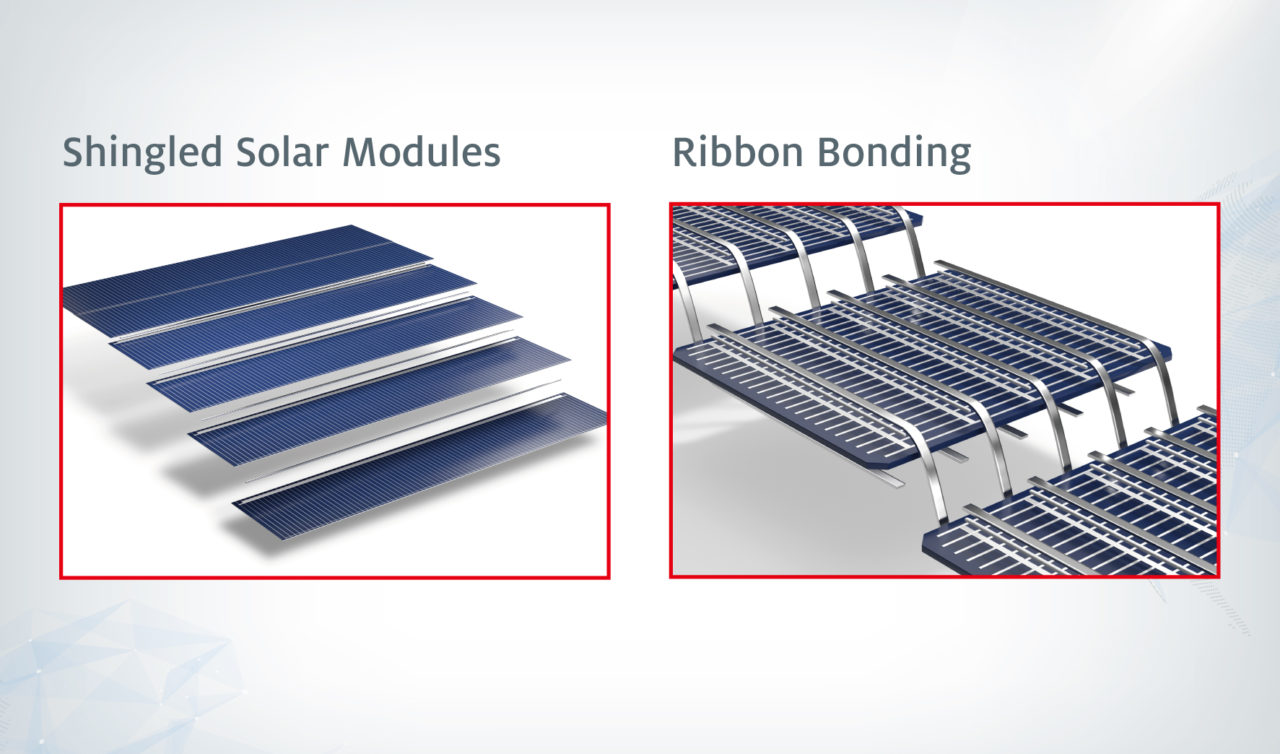 Henkel Adhesive Electronics has developed a series of ECAs (electrically conductive adhesives) designed to facilitate lower-cost, improved reliability and process-friendly assembly of solar devices. The LOCTITE ABLESTIK ICP 8000 series ECAs have been designed to elevate module performance and accommodate various assembly processes including cell interconnect ribbon bonding and shingled solar modules.
Problem
More challenging solar cell processing due to thinner wafers and emerging new cell designs has illuminated the need for an evolution in electrical interconnect materials. This in combination with the cost pressures facing solar technology manufacturers, as well as the requirement for increased module power output, has driven the development of Henkel's latest line of next-generation electrically conductive adhesives.
Solution
LOCTITE ABLESTIK ICP 8000 is a series of ECAs designed specifically for the demands of solar cell interconnect and in-use module performance. With a very low cost per watt, the new Henkel ECAs are among the most economical materials on the market. The formulations also offer exceptional processing and performance characteristics, including compatibility with wafer thicknesses of less than 160 µm; fast printing and dispensing capability at speeds of greater than 200 mm per second; and full curing in less than 20 seconds at low temperatures between 110°C and 150°C, allowing maximum UPH and improving in-line inspection and yields.
Applications
For both shingle stacking and ribbon bonding cell interconnect techniques, the new Henkel materials offer a more flexible solution than solder, absorbing the stress associated with CTE mismatches for improved reliability. LOCTITE ABLESTIK ICP 8000 series materials are compatible with all cell architectures including PERC, n-PERT, HJT and third-generation photovoltaic cells, and are available in all regions globally.
Platform
LOCTITE ABLESTIK ICP 8000 series materials offer for cell interconnect ribbon bonding: reliable tabbing with wafer thicknesses below 160 μm and is designed for both Ag, Sn and SnPb ribbon. It has 1.2 N/mm+ peel strength on all common ribbon types and 200+ mm/sec. print speeds and < 30 sec. cure at 120°C, < 10 sec. cure at 150°C, making the 8000 series compatibility with heterojunction and third-generation cell architectures. For shingled solar modules the 800 series offers 200+ mm/sec. dispense and print speeds and < 30 sec. cure at 120°C, < 10 sec. cure at 150°C, which can be optimized on equipment vendor's tools. The company provides complete engineering guides and technical expertise for all application methods available.
Availability
Available in all regions for immediate sampling and high-volume production.