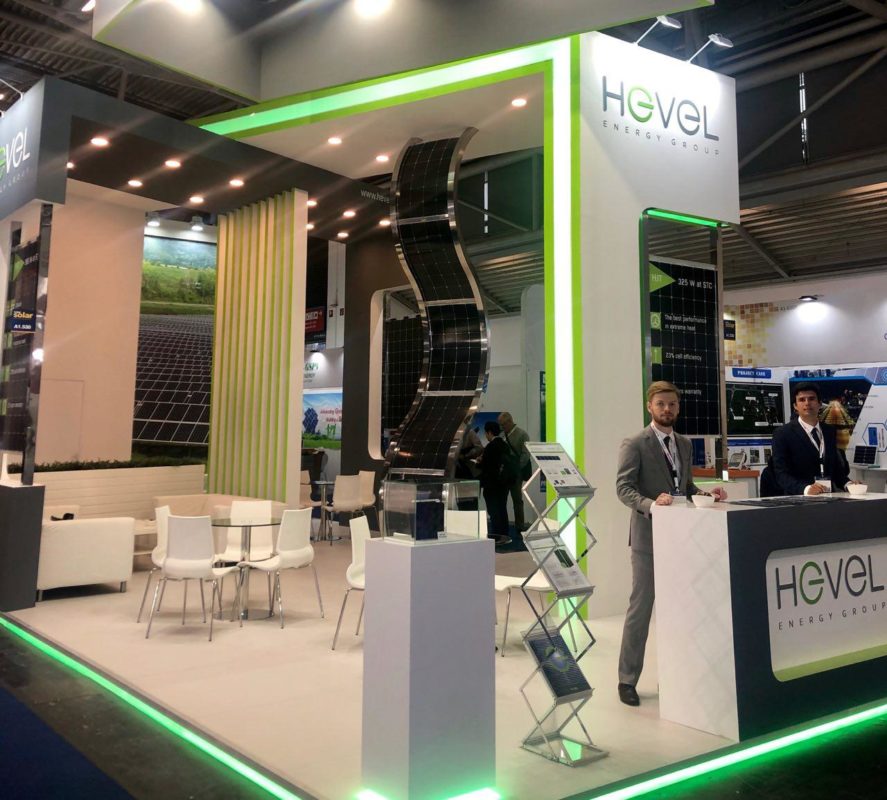 Russia-based integrated PV manufacturer Hevel Group has completed its second phase of heterojunction (HJ) cell and module production expansions, taking nameplate capacity to 260MW.
Hevel originally converted an existing a-Si thin-film fab line to heterojunction technology in 2017, with a capacity of 160MW.
At Intersolar Europe, Hevel showcased a new HJ bifacial solar modules with a power output of up to 380Wp as well as 60-cell HJ modules with a power output of 325Wp. The company also highlighted it had achieved HJ cell conversion efficiencies of 23%.
Hevel's current PV project pipeline was said to exceed 1GW including 379MW of projects already commissioned and 178MW to be constructed in Kazakhstan. The company secured a €56.2 million long-term multi-currency loan facility earlier in the year from the Eurasian Development Bank (EDB) to finance the construction of solar power plants with an installed capacity of up to 90MW in Kazakhstan.