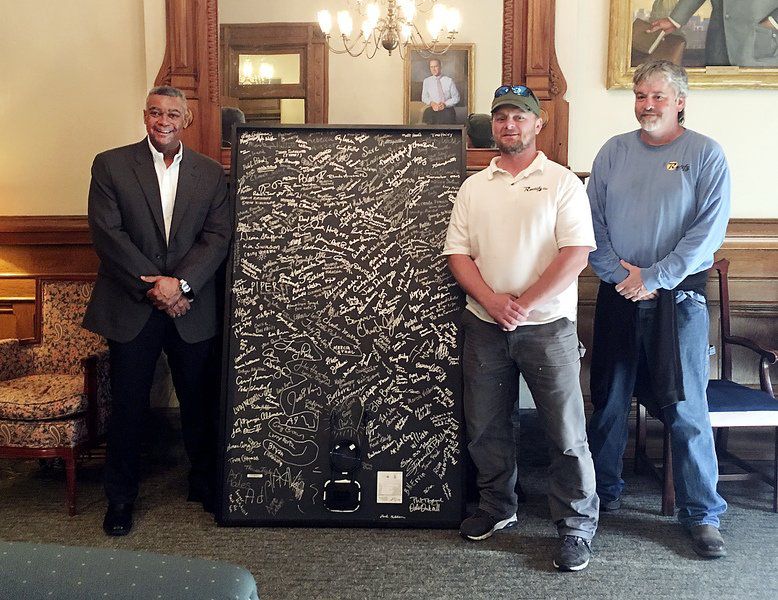 As the deadline to make a decision looms, Hoosiers have petitioned the Indiana governor to veto the bill that would remove much of the financial incentive for residential solar.
So far there is no inkling of which way Eric Holcomb will swing when it comes to the future of SB 309, but he has merely stated that he was "still reviewing" them and "looking at every angle."
The bill would end retail net metering by 2022 – reducing the buy-back rate for excess power from around US$0.11/kWh to around US$0.3/kWh.
However, several solar energy entrepreneurs and interested parties assembled outside of the governor's office yesterday, urging him to veto the bill. In fact, the solar supporters carried a 50-pound solar panel into the governor's office endowed with the signatures of 350 locals who oppose SB 309. The governor was not at the presentation.
Last week, 16 CEOs and founders of Indiana tech firms signed a letter asking for a veto.
"If the governor is committed to Indiana being a jobs magnet, he must veto SB 309," said Reggie Henderson, vice president and general manager of Carmel-based Telamon at the presentation.
"One of the things we wanted to do was make sure that the governor's office was aware that many Hoosiers are in opposition to this," he added. "We're still in shock right now that this bill got as far as it did."
Phil Teague, co-founder of Rectify Solar, said the bill sends the wrong message to "home-grown entrepreneurs" who have solar panels on their rooftops.
"SB 309 is against the spirit of innovation that the governor is trying to foster," he said.
Holcomb has until the end of the day today to either sign the bill into law or veto it.