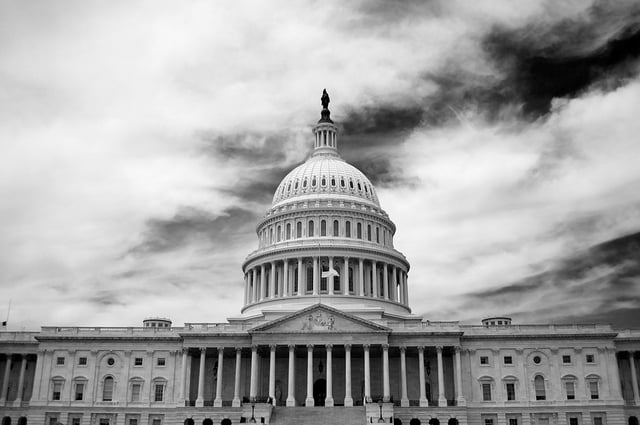 A trio of House committee chairs have introduced a plan to transition the US to shift to a "100% clean economy" by 2050.
A series of meetings and consultations will be launched to draw on a wide pool of relevant stakeholders. The results of those meetings will then inform a piece of legislation with the 2050 target at its heart.
The chairs of the Energy and Commerce Committee, Environment and Climate Change and the Energy sub-committees revealed details of the plan in a statement on Tuesday evening.
"The climate crisis is here, and it requires serious federal leadership that's up for the challenge," said Frank Pallone, Jr. (D-NJ), the chairman of the Energy and Commerce committee. "Today, we are announcing a plan that will help us produce comprehensive legislation to reach a 100% clean economy by 2050. This is an ambitious but necessary goal, and we're committed to working hand-in-hand with all stakeholders across the country to get the job done."
Environment and Climate Change Chairman Paul Tonko (D-NY) hinted at the role renewables could play in the legislation.
"Much has changed in the decade since Congress last considered a comprehensive climate plan, including transformative advances in clean energy technology and a far deeper understanding of climate science and the cost of continued inaction," said Tonko. "For the sake of the American people, and the public health and safety of the communities we represent, we cannot afford to fail. We have a plan to get the job done, and that exactly what we intend to do."
Wednesday's hearing of the Environment and Climate Change subcommittee, Pathways for Decarbonizing the US Economy, marks the first in the series of contributions towards the legislation. A separate hearing on the modernisation of the electric grid will be held in due course.
Erin Duncan, vice president of congressional affairs for the Solar Energy Industries Association (SEIA) welcomed the move.
"Moving to 100% clean energy by 2050 will require solar deployment at a massive scale, and our companies are ready to deliver with the right policies in place, such as an extension of the solar Investment Tax Credit (ITC)," said Duncan.
"We've set an industry goal to make the 2020s the Solar+ Decade, with solar accounting for 20% of our nation's electricity mix by 2030. This goal, alongside the goal announced today by House leaders, is achievable, but only with successful policy. The ITC serves as the best way to add solar deployment today and will provide continued stability and investment opportunity for solar while policymakers debate long-term plans for our energy future."
Last week saw a ramping up of the campaign to extend the life of the ITC. The SEIA told PV Tech the move could increase solar's share of the generation mix from 12% to 16% in 2030.