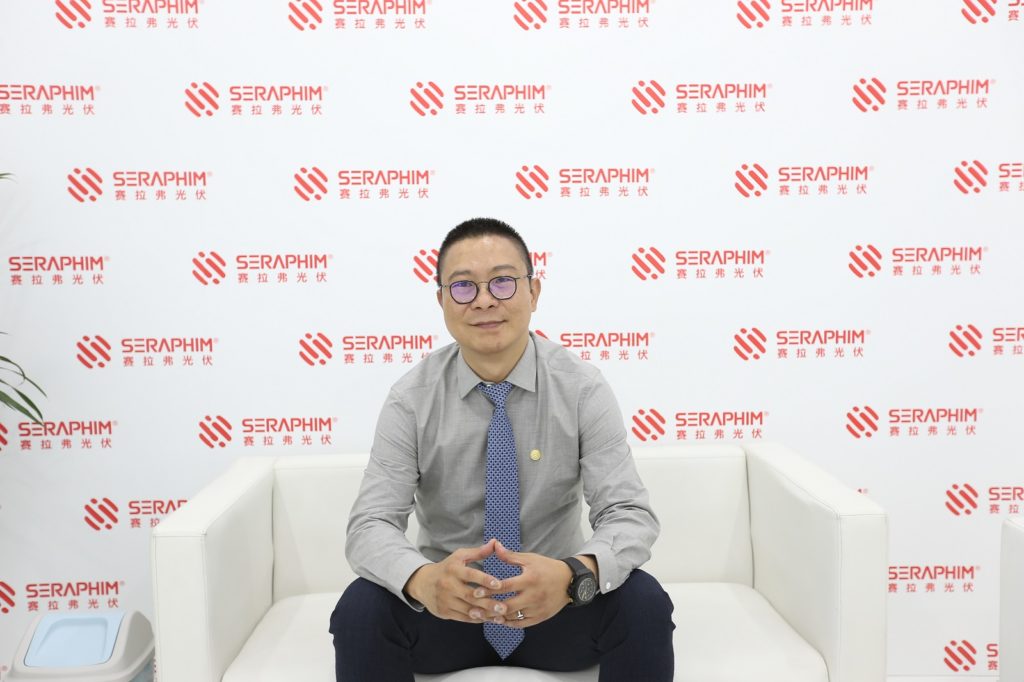 As more traditional PERC cells and modules reach their limitations, Seraphim president Polaris Li discusses his company's strategy for what he dubs the 'post-PERC' era of solar PV.
Li says that while improvements will continue to be made to PERC cells, with materials and other technologies used to take efficiencies to 23.2% or higher, it is reaching its natural top-end, leading module manufacturers to adopt n-type technologies.
Li adds that Tunnel Oxide Passivated Contact (TOPCon) technologies will be the first to be adopted given that these are easier to add to existing PERC lines, followed in two to three years by heterojunction, however the industry must still find solutions to issues affecting materials, equipment and processes for HJT.