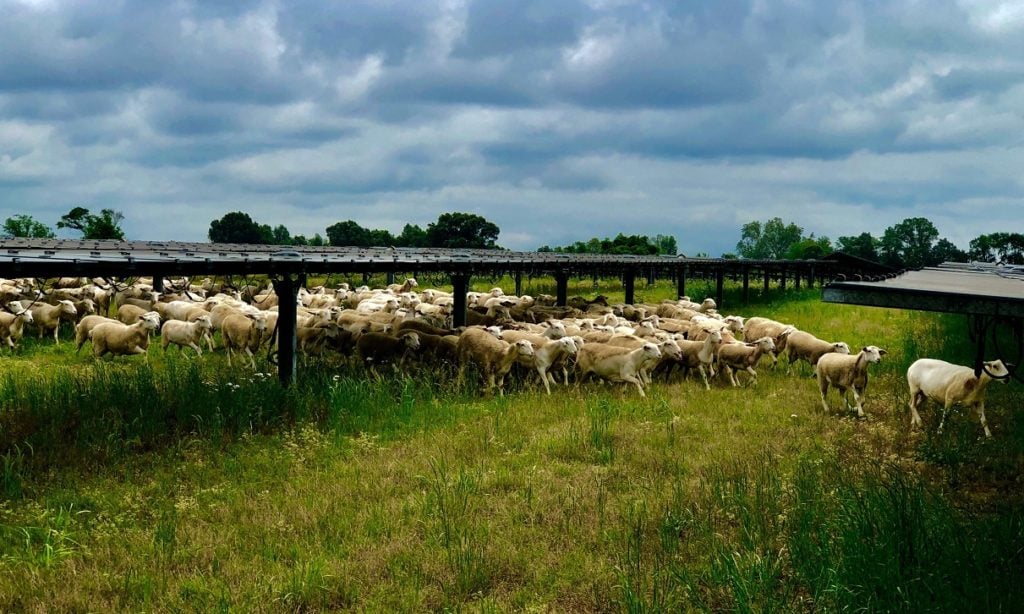 One of the issues developers face while establishing solar plants is community opposition to the project. While a Pew Research Investigation last year found that almost all US adults (84%) supported expanding solar's presence in the country, this is not always the case when a project is proposed nearby a community and nimbyist attitudes resurface.
The specifics of community objection will vary by time and place but there are recurring themes to this opposition: risk to the environment, the aesthetics of the projects, disruptions to the local community, pressure on the local transmission system, etc.
"Gaining community support can be a large undertaking and we've found that the largest obstacle to overcome is a lack of education," says Alan Robertson, managing director of US PV developer BlueWave. "Frequently, that lack of education turns into fear and even backlash which results in major setbacks, even the rejection of an initial project proposal."
"Many community residents are unaware of how the solar development process works, how solar benefits their community and what the true impacts of a new project are," Robertson adds.
PV Tech spoke with Robertson and BlueWave spin out Perch Energy about community acceptance of and support for solar PV and what can be done to convince communities of the benefits of solar.
Increasing community support for large-scale solar projects
"When approaching a new project site, you never know what concerns will be voiced," says Robertson, although he says typically community concerns in the US range from "residents who are worried about the appearance of solar panels and how they will negatively impact the visual of the neighbourhood to those focused on the possible dangers of panels, the potential for displaced stormwater runoff and overall site management."
Community objections to large-scale solar projects in the US are more common in rural areas, with farmland development often sparking land use debates, Robertson notes.
A 2020 studying into community acceptance of large-scale solar found that "green-on-green" tensions were a major phenomenon as conservationists clashed heads with renewable energy developers over the environmental impact of projects. For this reason, BlueWave incorporates dual-use practices where possible.
"We want to keep farmland viable for agricultural use," explains Robertson. "The shift to adding agrivoltaic practices to solar has helped to shift rural communities towards acceptance."
"With the practice of agrivoltaics, we maintain viable farmland and continue to support farmers by offsetting energy costs and keeping land in the hands of the community members," he adds.
Furthermore, properly engaging with the community by going above and beyond the bare minimum of community engagement is crucial, says Robertson. When developing a new project, there are many requirements such as public hearings and planning board meetings, although these do not provide the best setting for community feedback or open dialogue, he notes.
"In addition to the regulated forums, we like to hold separate community meetings to give a direct line to BlueWave," Robertson explains. "In these meetings we are able to start a conversation with the community and have human interactions – which we find is the best way to find resolutions and get community approval."

Another mechanism of increasing community support for solar PV is by underlining the potential financial benefits to the local community's energy bills. "Businesses can change the community opinion of solar by designing projects and programmes that provide value to local residents," says Robertson.
"Community solar is a great example of this. The energy credits often provide energy cost savings and allow local residents to participate in clean energy without needing to install their own rooftop solar systems," he adds.
Community solar can change perceptions
Many people are still unaware of community solar opportunities and are unsure of the benefits, says Bruce Stewart, CEO of Perch Energy, which was spun out of BlueWave in 2010 to expand access to renewable energy and serve a broader range of assets owners and developers.
"We bring together people developing and owning solar assets and customers interested in accessing solar power, servicing those customers through time," says Stewart, adding that the expansion on community solar is a key component of the US' decarbonisation journey.
Moreover, he say that increasing knowledge around community solar and the benefits it can bring to local residents is another means of generating support for solar PV as a whole.
While Stewart recognises the common objections to solar projects – environmental worries, land use concerns, etc – he says the arguments for such development are more powerful. You need to sell it as part of an important national mission that is non-disruptive to local communities, will create jobs and will bring benefits to the local area, says Stewart.
Solar Energy Industries Association (SEIA) has released a siting guide for community solar that provides a framework for developers and state regulators to consult and stresses the need for greater deployment throughout the US.
It outlines a four-stage strategy for determining the siting of community solar projects, which it defines as local solar facilities – typically under 5MW – shared by multiple community subscribers who receive credits on their electricity bills for their share of the power produced.