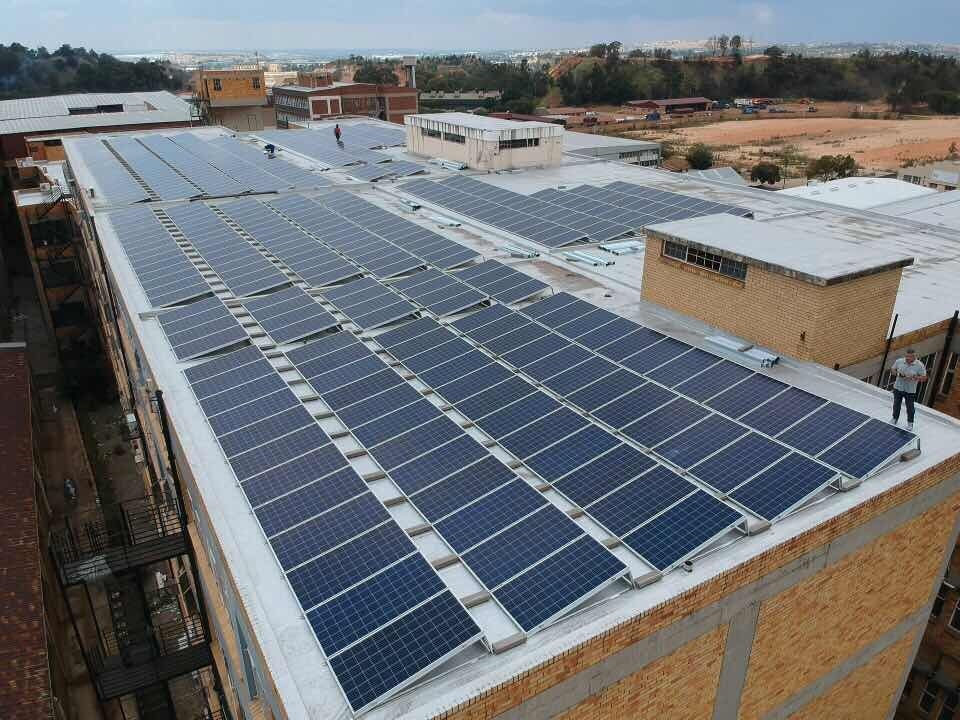 Chinese manufacturer Hoymiles has supplied the largest project in South Africa to depend on microinverters.
The 158kW rooftop system, on a commercial building in Johannesburg, uses the company's MI-600 inverters with module level maximum power point tracking and monitoring.
"I was delighted to be able to work with Hoymiles on the Johannesburg project, which is the largest of its kind in South Africa so far," said Ari Salkow, group head of PV solar at Ellies, Hoymiles' local distributor. "In the future, we will continue our close cooperation with Hoymiles to develop ways to help users safely build and operate higher-yielding PV power stations. What we and Hoymiles have achieved here represents an excellent start in the South African market," added Salkow.
Ellies also assisted with the system design. Hoymiles said the project could now be expanded to 200kW.
According to the manufacturer, microinverters are gaining traction in South Africa because of a focus on the levelized cost of electricity for any given install rather than a capex-dominated procurement process.
The project is dwarfed by the 3.6MW installation that Hoymiles supplied in China, which it claimed to be the largest in the country.