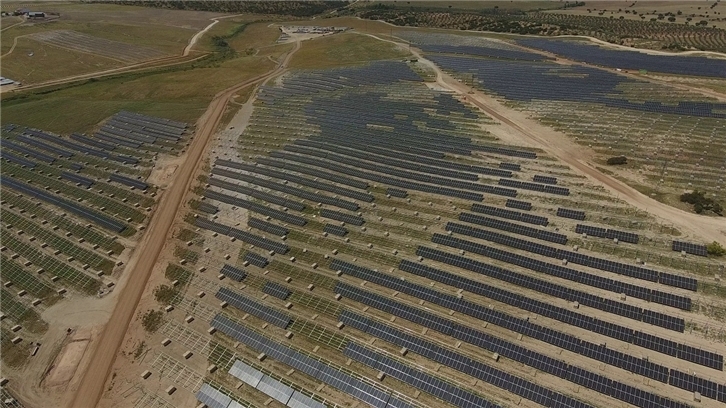 Spanish utility Iberdrola has put forward plans for what it claims is Europe's most sizeable PV project to date, a scheme in the Spanish region of Extremadura.
The 590MW Francisco Pizarro project is now awaiting ministerial all-clear for construction at a 1,300-hectare site in the Torrecillas de la Tiesa and Aldeacentenera municipalities, in the Cáceres province.
If authorised, the scheme would create up to 1,000 jobs and take until 2022 to complete, Iberdrola said. Once operational, it would cover the energy needs of 375,000 individuals, the firm said.
Iberdrola's Francisco Pizarro project – named after the Spanish conquistador who led the invasion of the Incans in the 1500s – sees the light as construction continues for the Núñez de Balboa plant, a two-hour drive south in Extremadura.
The separate scheme will boast a 500MW size – of which 391MW is the maximum volume that can be linked to the grid – and is scheduled to complete by September 2020. It is backed by PPAs with financier Kutxabank, telecoms firm Euskaltel and food distributor Uvesco
Iberdrola ramps up renewables as Spain turns the page
The large-scale duo comes as part of Iberdrola's plans, unveiled in February, to commission 10GW of renewables by 2030.
Much of the 2GW currently under development are other PV projects in Extremadura such as Ceclavín (328 MW) and Arenales (150 MW), as well as 50MW schemes in Andalusia and Castilla-La Mancha.
In Spain, the emergence of PV mega-facilities comes as the country turns the page from – but continues to pay for – the years of subsidy reversals and self-consumption barriers.
Environment minister Teresa Ribera, who must now clear Iberdrola's new project, has yet to be re-confirmed in the government resulting from general elections in April. Speaking to PV Tech, solar representatives called for her permanence after praising her decision to undo the so-called sun tax.