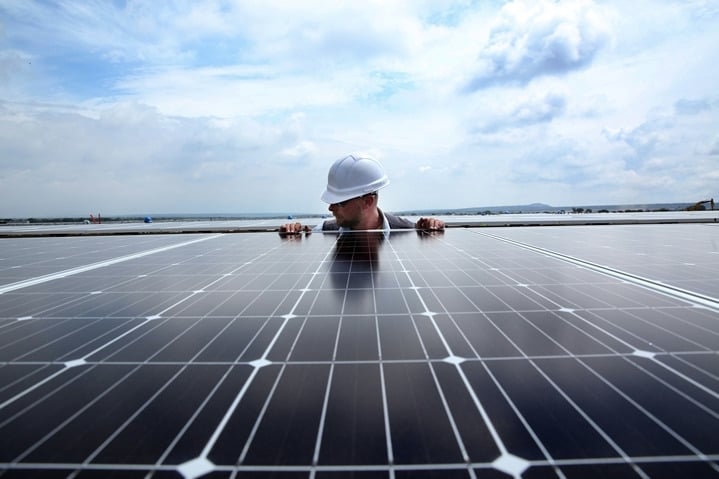 Iberdrola has signed a power purchase agreement (PPA) with Basque Country-based telecoms provider Euskaltel to supply electricity from a 391MW solar project, in what is said to be the first PPA signed between a power company and a telecoms operator in Spain.
Iberdrola will build the Nuñez de Balboa solar plant in Usagre, in the Badajoz-Extremadura region. Iberdrola had already signed a 10-year PPA for the solar project with Grupo Kutxabank, in what it also claimed to be the first contract in the world of this kind to be signed between an energy company and a bank.
Ángeles Santamaría, MD of Iberdrola Spain, said: "PPAs represent a huge opportunity for developing clean energy sources – the ones that will shape the future of the world's power. Renewables have proven their competitive advantage and their ability to supply power at affordable and stable prices. In the long-term, PPAs – which are already highly developed in English-speaking markets – will rise as an instrumental tool in managing the power supply for large consumers who are committed to achieving green and sustainable consumption."
Euskaltel Group also runs telecoms providers R in Galicia and Telecable in Asturias.
Euskaltel Group MD Francisco Arteche added: "This agreement represents a step forward in our environmental commitment and our support for policies that foster best environmental practice within our organisation, as we strive to comply coherently and responsibly with the 2030 Agenda guided by the 17 Sustainable Development Goals defined in the Paris Agreement."