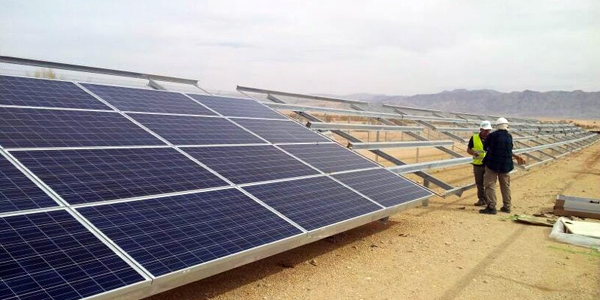 The International Finance Corporation (IFC) and the Canadian government have partnered up to finance Jordan's latest US$76 million solar plant.
The 50MW PV plant is to be built by FRV, part of Abdul Latif Jameel Energy (ALJ), and will constitute the first solar power plant in Mafraq. According to the IFC, the plant will supply power at US$0.069/kWh; a price far below Jordan's average cost of electricity and among the lowest for solar worldwide. The plant is scheduled to be operational by 2018 and will represent around 1% of Jordan's overall generation capacity by supplying about 155 million kWh annually.
The financing package includes US$21 million from the IFC-Canada Climate Change Programme but is also part of a wider IFC initiative to help Jordan transform its power resources, as the region is particularly known for its oil. In addition to the US$76 million from IFC and the government of Canada, IFC also mobilised financing for FRV's solar plant from other investors, including US$12 million from the Dutch development bank FMO, US$8 million from Europe Arab Bank (EAB), and US$5 million from the Finnish development financier FinnFund. The IFC-Canada Climate Change Programme also contributed US$2.4 million in a C-loan.
"In Jordan, the demand for power is growing rapidly," said Mouayed Makhlouf, IFC director for the Middle East and North Africa. "Privately-owned power companies, with their expertise and financial clout, have a vital role to play in bringing new generation capacity online at a lower cost which in turn will help the government to provide Jordan's economy with the energy it needs to grow."
"This is our first plant in Jordan and the country has tremendous potential when it comes to renewable energy," added Tristán Higuero, COO from FRV. "By tapping into the power of the sun, we can help provide the country with affordable, clean energy and support a green growth path."
The 50MW Mafraq plant is the first of four PV planned under the Jordanian government's second round of solar projects, as the country works towards its goal of 10% renewables by 2020. Jordan's energy ministry recently announced plans for another round of solar and wind tenders.