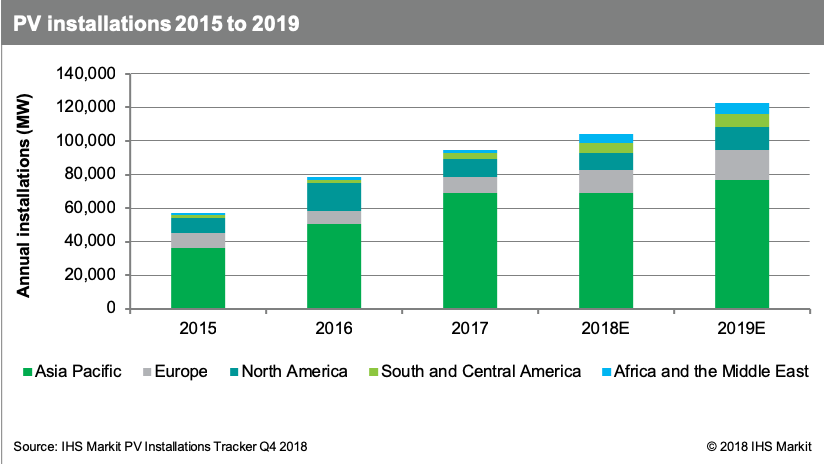 According to IHS Technology, the three leading North American megawatt-scale PV O&M providers accounted for 44% of the regional market in 2015.
First Solar paced the North American solar sector with 25% of the market, followed by SunEdison at 11% and SunPower at 7%. With SunEdison's bankruptcy and potential sale of its assets in North America, an opportunity arises for other O&M providers to build up their portfolios.
In total, megawatt-scale PV operations and maintenance (O&M) market revenue in North America was estimated by IHS to be US$300 million in 2015 — a sum which is expected to grow to US$1 billion in 2020.
As utility-scale PV projects become larger, operators will have to follow higher standards regulated by the North American Electric Reliability Corporation (NERC). IHS expects that over 7GW of PV currently under development from 2016 to 2017 in North America is likely to fall under NERC regulation.