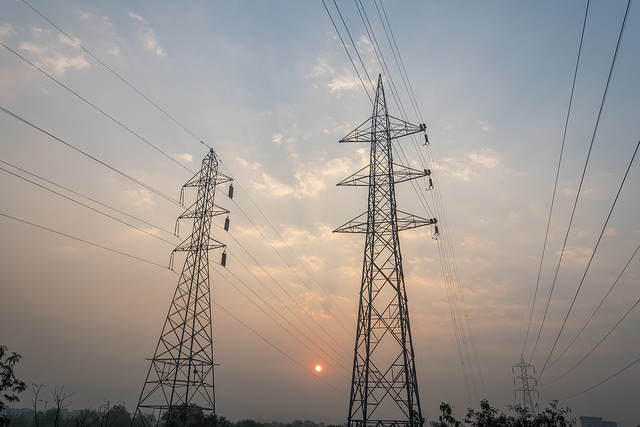 India's Union Cabinet has approved the signing of a memorandum of understanding (MoU) between Indian and US bodies to cooperate on integrating utility-scale renewable energy into the grid.
Analysts have made it known that if India's astonishing rise in solar and wind deployments is to avoid severe bottlenecks, then just as much emphasis needs to be put into transmission infrastructure and grid balancing services. India is expected add a record 9GW of solar this year and the Indian government also announced today that the country had installed a record 5.4GW of wind power in FY2016/17, far exceeding its target of 4GW.
Now the Forum of Regulators (FOR), which coordinates power sector regulation in India, and the US National Association of Regulatory Utility Commissioners (NARUC) are set to sign the MoU to share information on renewables integration, energy storage, grid balancing using gas, demand-side approaches and energy imbalance markets.
The partners will work on load forecasting techniques, ancillary services and data analysis.
Furthermore, they will design a regulatory framework to ensure generators maintain grid discipline, including deterrents such as penalties for breach of discipline.
Other initiatives include designing a framework for renewable energy procurement and improving the Renewable Purchase Obligations (RPO) and Renewable Energy Certificate (REC) mechanisms.
The proposed MoU would come under the larger bilateral agreement between the US and India on energy efficiency commercialization and innovation and as a component of the 'Greening the Grid' project, launched by the 'Partnership to Advance Clean Energy Deployment' (PACE-D).