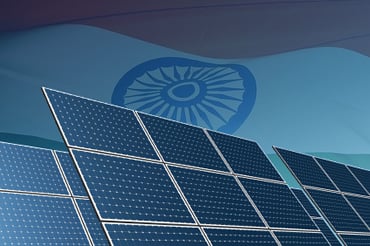 India's government has signed a $98 million loan agreement and US$2 million grant agreement with the World Bank to support Indian solar parks.
The Indian Renewable Energy Development Agency (IREDA) will be financed by the Shared Infrastructure for Solar Parks Project to provide sub-loans to select states to invest in various solar parks.
The first two solar park projects are located in the state o Madhya Pradesh with a joint capacity of 1GW (750MW in Rewa and 250MW at Mandsaur).
Further potential solar parks to be supported are located are in Odisha, Chhattisgarh and Haryana.
Sameer Kumar Khare, joint secretary, department of economic affairs, signed the agreement on behalf of the government of India with Hisham Abdo from World Bank and K S Popli, Chairman and managing director of IREDA.
Kumar Khare said: "This project will help establish large-scale solar parks and support the government's plan to install 100GW of solar power out of a total renewable-energy target of 175 GW by 2022,"
An estimated 300 million people in India are not connected to the grid, in spite of already having 331GW of installed capacity.
Hisham Abdo, acting country director, World Bank India, said "India's goal of scaling up the provision of clean energy will require a vibrant market for solar investments."
"The challenge for this project is to go beyond investments; it is to deepen the solar market," he added.
The project is one solar power initiative in a series of engagements between the Government of India and World Bank.