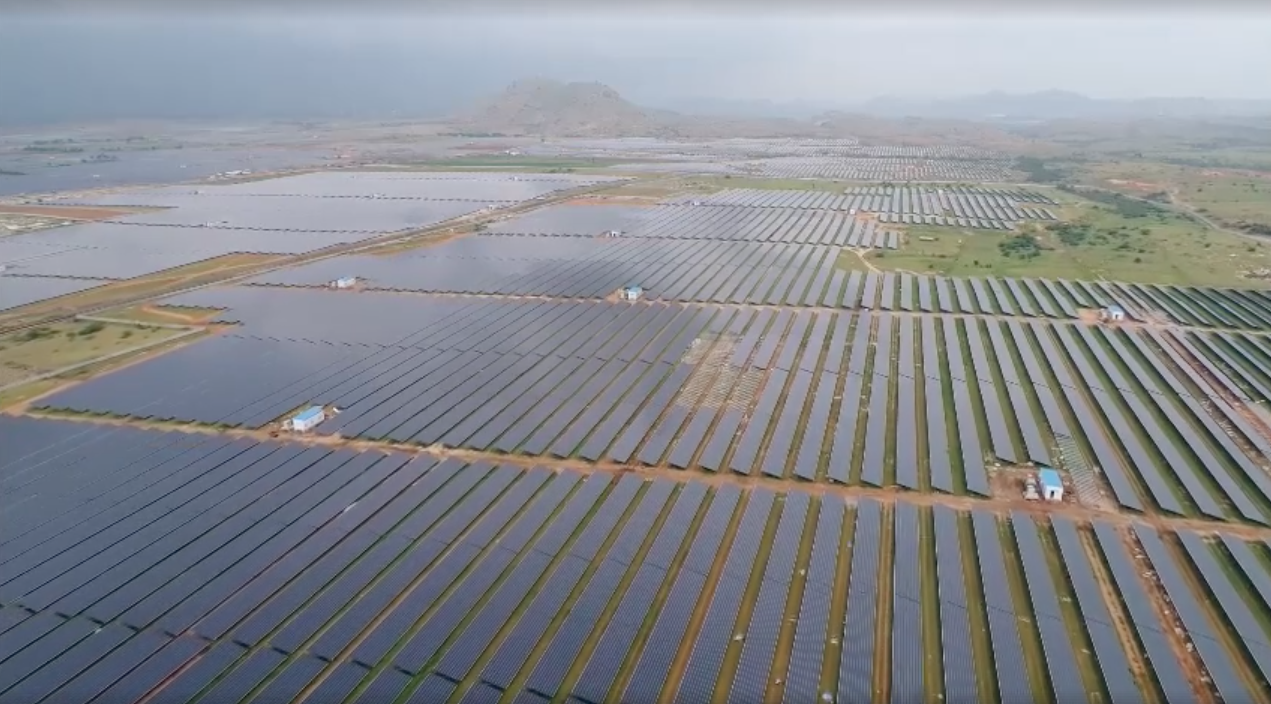 India reached 23,877MW of total solar deployment as of 31 July this year, according to the latest figures released by the Ministry of New and Renewable Energy (MNRE).
Grid-connected solar deployments had reached just more than 23GW by the same date, with 21,892MW of ground-mount installations and 1,223MW of rooftop PV. Off-grid solar PV stood at 762MW.
Wind power had also reached 34,402MW.
In terms of deployment between April and July 2018, ground-mount installations were 1,305MW (well short of the 10GW target), with 159MW of rooftop added and 90MW of off-grid solar.
While multi-gigawatt auctions have come thick and fast over the summer following some clarity on the Goods and Service Tax (GST) and customs duty, the recent imposition of a safeguard duty and its subsequent temporary deferral is likely to cause widespread confusion in the industry. More worryingly, there has been a trend of auction cancellations due to high tariffs, even for some auctions that took place before the safeguard duty announcement.
A bulletin from consultancy firm Bridge to India on 6 August reported that so far in 2018, auctions have been completed for 12,570MW of solar projects, but almost one-third of this, 3,900MW capacity, has been cancelled.
The consultancy stated: "It shows growing mismatch between expectations of procurement authorities and project developers and indicates a likely fractious relationship between the two over potentially troubling issues including safeguard duty, transmission infrastructure, grid curtailment etc."
Nonetheless, state-run utility NTPC did manage to run a 2GW auction this week that drew winning prices in the range of INR 2.59-2.60/kWh (US$0.037).
According to Bridge to India's latest report, Open Access solar accounts for roughly 2,894MW capacity – 12% of the total solar capacity in India.
India's total PV demand in 2018 will reach just 8.5-9.6GW as a result of the imposition of a 25% safeguard duty, according to EnergyTrend forecasting.
The forthcoming edition of print publication PV Tech Power will include a run-down of India's current solar policy landscape.