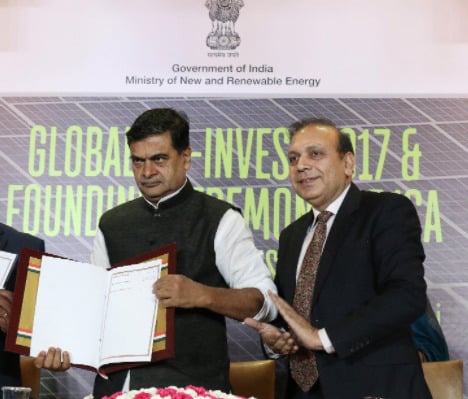 The government of India has issued a memorandum informing that it will come down hard on those flouting the Domestic Content Requirement (DCR) rules – in WTO permitted cases – where imported solar modules are used, but declared as locally made.
Via the Ministry of New and Renewable Energy (MNRE), the government said that DCR local content rules were set up to encourage domestic PV manufacturing.
However, it noted: "Apprehensions have been raised that the policy may be misused by way of mis-declaration and imported solar cells and modules may be used in DCR projects instead of domestically produced cell and modules."
As result, the government has tasked the MNRE or any agency acting on behalf of the MNRE, to take the following actions in the case of such violations:
Filing of criminal case under IPC 420 & related sections
Blacklisting of developer for period of 10 years
Forfeiting of relevant Bank Guarantee(s)
Disciplinary case against the officers of concerned CPSU/State Govt.
Any other action, in addition to those above
The US and India are currently embroiled in a spat over India's compliance with a WTO ruling against its DCR policy. The latest move saw Washington block New Delhi's request to establish a WTO compliance panel. It's also worth noting that MNRE has removed the DCR from the next 5GW of solar projects coming out under Batch IV, Phase II of the National Solar Mission, as per this amendment.