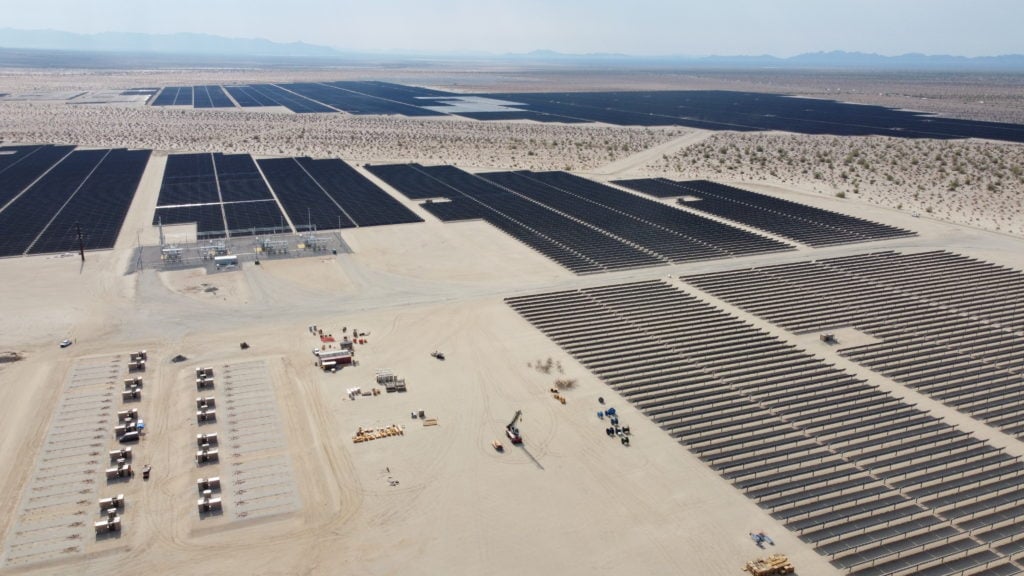 Indiana Michigan Power (I&M) – a state subsidiary of American Electric Power – has signed two agreements with EDF Renewables North America relating to 554MWdc worth of solar PV projects in Indiana. The deals form part of a larger, ongoing solar buildout for I&M.
I&M has signed a 30-year power purchase agreement (PPA) for EDF Renewables' 236MW Sculpin Solar project, as well as a purchase and sale agreement (PSA) for the entirety of the equity interests of the 318MW Lake Trout Solar project. Both projects are forecast to reach operation in Q4 2025 and will generate a combined 888,000MWh of power annually.
Two weeks ago, EDF Renewables North America – the US arm of French state-owned EDF Group – signed a 117MW PPA with the California state power authority, building on its presence in the state. The Sculpin and Lake Trout projects are the company's first entries into Indiana.
These two deals with EDF Renewables form part of plans that I&M has filed with the Indiana Regulatory Commission and the Michigan Public Service Commission for four solar projects to be completed by mid-2026.
The Sculpin and Lake Trout facilities are joined by the 224MW Mayapple/IN and 100MW Elkhart County PV projects, which also have a PSA and a PPA in place respectively. The projects were submitted to I&M as part of its 2022 request for proposals (RFP) seeking 500MW of solar PV projects. It said that the new projects will drive its plans to diversify and solidify energy supply in the states it serves. Its primary generation source remains the Cook nuclear plant in Michigan.
"I&M is taking these major strides in transitioning to cleaner, more diverse energy sources to best serve our customers, the environment and the economies of the communities we serve," said Steve Baker, I&M president and chief operating officer.
"Our pursuit of a diversified suite of generation resources to supply the reliable energy our customers count on is part of that commitment. With solar, wind, nuclear and other sources, these projects help ensure an adequate energy supply under all weather conditions."
A new RFP was announced on 31 March, seeking submissions from various sources of energy generation, including approximately 850MW of solar PV and 315MWh of battery storage. The RFP contains consideration for up to 300MW of solar paired with up to 60MW of storage. The final date for proposals is 26 May 2023.