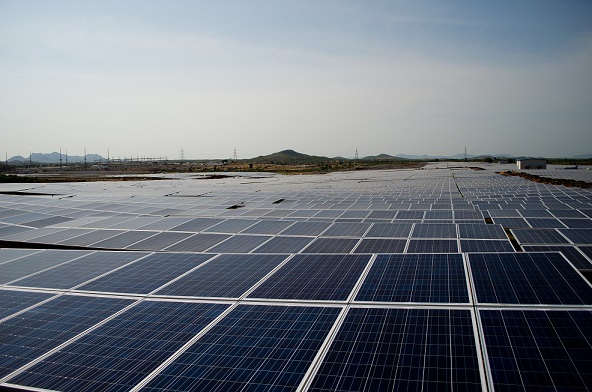 Indian state-run utility NTPC has issued a tender for 1.2GW of solar PV to be connected to the national grid (ISTS) through NTPC generating switchyards in Western Region.
The open category projects will be under a build, own and operate (BOO) basis. The deadline for receipt of technical bids is 19 December 2018.
India's tendering activity has hit major roadblocks of late, for example with Solar Energy Corporation of India's (SECI) 10GW solar / 3GW manufacturing tender being delayed several times as it tries to rework the tender parameters to make it more appealing to developers. Most reccently, it raised the ceiling tariffs for its hybrid wind and solar projects tender to INR2.70/kWh, and for the manufacturing-linked projects tender to INR2.85/kWh.
The Indian PV sector has been struggling with the fall of the Indian rupee and is now facing significant financing challenges, according to consultancy firm Bridge to India.
Back in August, the lowest bid quoted in NTPC's auction for 2GW of ISTS-connected solar was INR2.59/kWh, quoted by Acme Solar for 600MW. The power giant has also recently released large floating solar and hybrid tenders in Kerala and Karnataka, respectively.