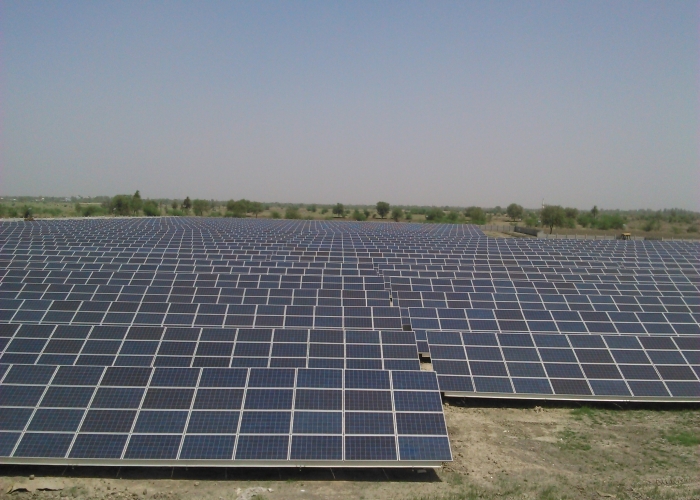 The Solar Energy Corporation of India (SECI) has unveiled tenders for 1.2GW of PV projects and 1.2GW of solar-wind hybrid projects on 5 December.
Developers have until 16 December to bid for the solar-only contracts and 20 December for those concerning the solar-wind hybrids. Winning bidders will sign 25-year power purchase agreements (PPAs).
The tender duo is the latest of a flurry over the past few months as India's 175GW-by-2022 renewables target creeps closer. This includes the country's largest utility NTPC issuing a tender for 923MW of domestic-content solar and a 500MW of solar EPC capacity in December, not long after it tendered 1GW of grid-connected solar capacity in late September. Also in September, SECI allocated 922.4MW of a 2GW tender, where NTPC was the biggest winner.
The tender bonanza is meant to help India move towards its ambitious 175GW renewables energy target – a goalpost some analysts have derided as overly ambitious. In early October, Mumbai-headquartered consultancy CRISIL warned India's "enduring policy uncertainty and tariff glitches" could see renewable capacity grow only to 104GW by 2022, 42% short of the government's 175GW target.
The country had 82.58GW in installed renewables across the country in September 2019.