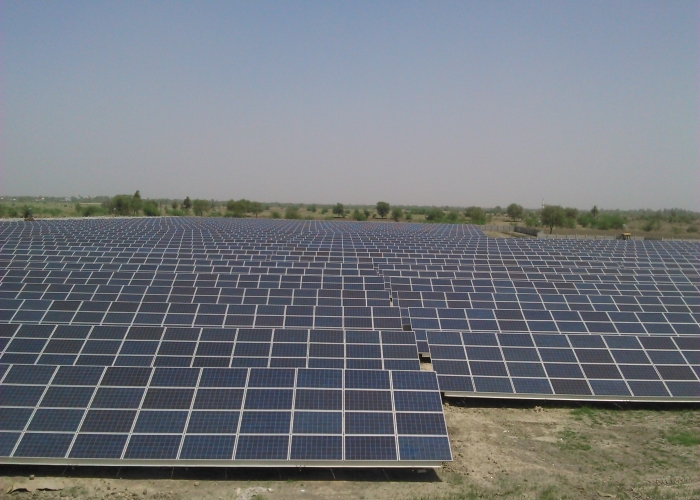 State-run Solar Energy Corporation of India (SECI) is considering opportunities to develop solar PV and help develop policy in various Asian countries, according to a SECI official.
YBK Reddy, Dy. general manager at SECI, told PV Tech that the firm is in primary stage discussions with central Asian countries including Afghanistan and Uzbekistan.
Such countries have approached SECI looking for help on structuring solar-related policy, while the Indian firm is looking to collaborate on setting up projects as well as make investments.
SECI and India's largest utility NTPC have been the two most prolific entities in terms of solar tenders in India over the last two years, while new payment guarantees have brought SECI in line with NTPC as the most bankable of offtakers. A SECI tender at Rewa in Madhya Pradesh brought such low tariffs that it has made headlines ever since February. Its next tender in Rajasthan is also tipped to break price records again.
Indian news outlet Livemint reported that SECI is also eyeing opportunities in Africa.
As a government-run firm, overseas activity from SECI could perhaps give more creditability to the highly publicised International Solar Alliance (ISA), spearheaded by India, the aim of which is to drive PV collaboration across the Tropics.
While solar activity in Afghanistan has been negiglible, occasional large-scale project news has emerged from Uzbekistan. The latest concerned China-based EPC and project developer China Singyes Solar Technologies Holdings winning an EPC contract for a 100MW solar plant in Uzbekistan on behalf of state-owned firm Uzbekenergo.