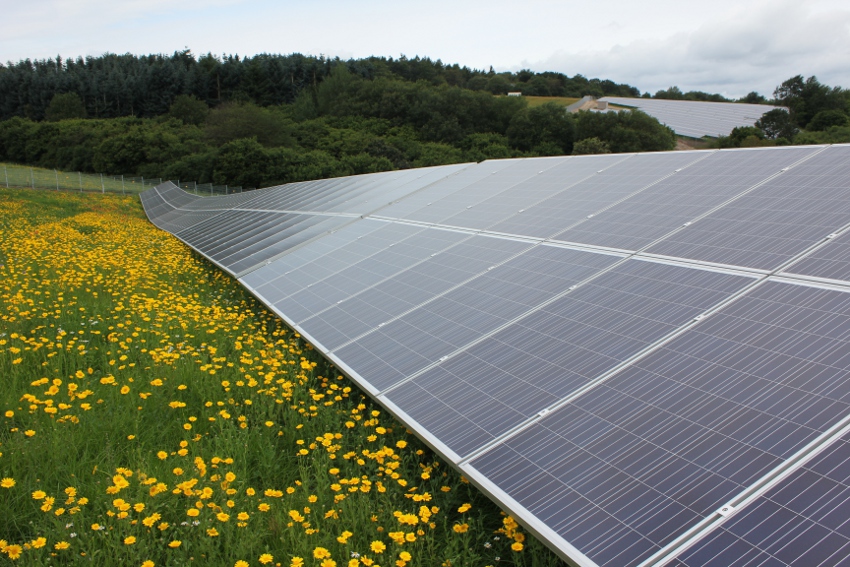 Germany's Bundesverband Solarwirtschaft (BSW) has welcomed soaring bidding volumes at this month's solar auction but warned land restrictions could hamper deployment.
"Solar is ready to assume a much greater responsibility in the energy transition," Carsten Körnig, managing director of the trade body, said hours after the results of the latest large-scale auction were released by Germany's Federal Network Agency (FNA).
The oversubscribed event was designed to tender 500MW – up from 182MW at the previous large-scale auction last October – but received 163 bids representing a collective 869MW. The FNA ended up awarding some 505.2MW in contracts across 121 bids, with the list of winners including EnBW, OneSolar Energy and Suntec Energy Systems.
Successful projects were predominantly Bavaria-based (41 of 163), followed by Saxony-Anhalt (18) and Brandenburg (15). Bavaria's arable land quota was fully used up in the tender, resulting in the rejection of 26 of 35 bidders seeking to build on this land category.
The weighted average bid price was €0.0659/kWh, a significant jump on the €0.0469/kWh recorded at the earlier large-scale solar auction. This month, the highest- and lowest-priced bids reached a respective €0.084/kWh and €0.039/kWh.
The 'corset' of location restrictions
Land procurement was recently singled out as a defining issue for European solar, faced with the task of delivering ever-larger projects as subsidies are phased out. Speakers at this week's Large Scale Solar Europe summit in Lisbon said smarter land decisions – including exploiting synergies with co-existing land uses – could help developers bag a suitable site.
Trade body BSW used the auction results to place the spotlight on land issues in Germany. The association urged for a nation-wide relaxation of location restrictions which, it said, make deployment trickier and costlier. "[The restrictions] are a corset and no longer up-to-date," Körnig argued.
The association also called on Germany to speed up the addition of rooftop and façade PV installations. The current roll-out target of 1.9GW per year is "a fraction" of the levels required for the country to meet its climate goals, said BSW.
Germany's next large-scale solar auction, also designed to tender 500MW, is scheduled to take place in December. In the interim, two 200MW tenders for both wind and solar will be held in April and November, with a further two 150MW exercises for small-scale solar in June and October.
See here for the March 2019 auction results, here for the list of winners and here for the calendar for all tenders in 2019