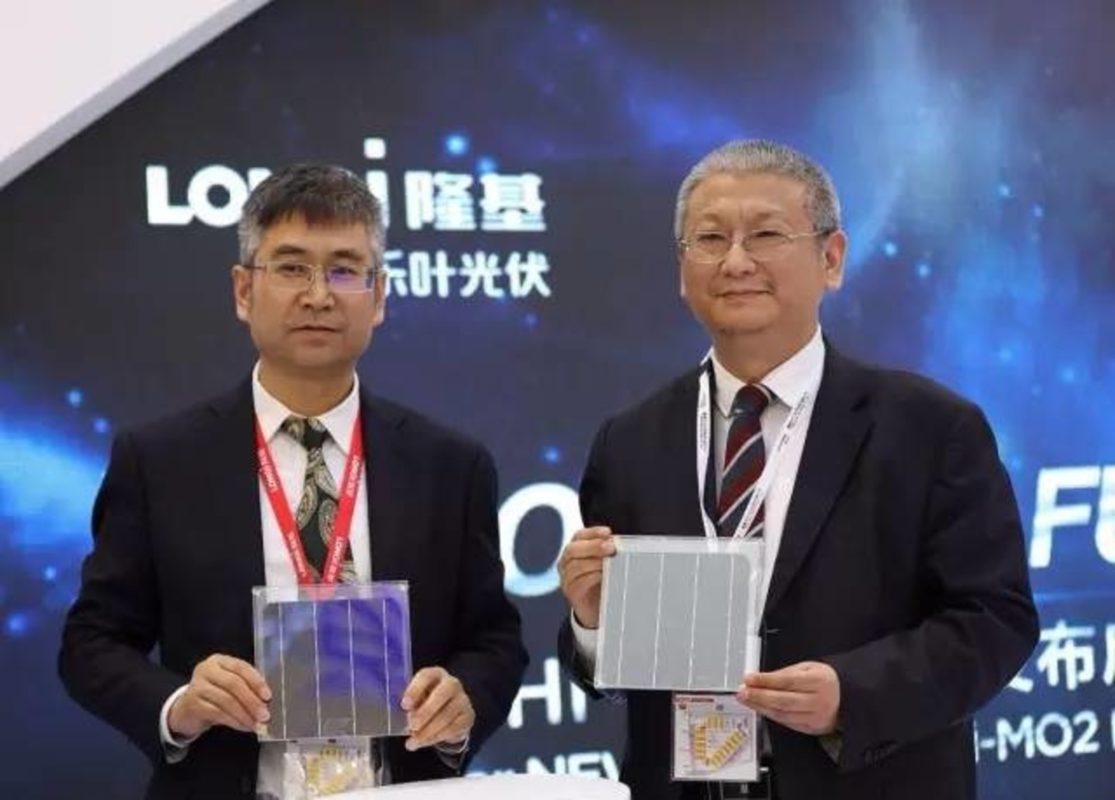 Bifacial modules will be the standard utility-scale PV product for LONGi Solar, according the company's president.
Speaking to PV Tech at Intersolar Europe, Zhenguo Lee said that the company had a lead on the rest of the industry but expect them to follow shortly after.
"Our plan in two years, is that [P-type mono PERC] bifacial modules will be our mainstream product and we expect that in three to five years this industry will be using bifacial. Except for certain residential applications, where there is not enough distance behind the panel," he said.
"Customers only need to pay a little extra to get a big return from the back side. That's the beauty of bifacial products," he added, warning that it was important that for manufacturers to create some consistency around the panels and how specifications are presented to customers.
"As of today we don't have product industry-wide standards for bifacial modules. We choose to list the front and rear power output so that customers can use these for their system design and assess what boost they can get from the rear," said Lee.
According to LONGi, even grassland surfaces under a bifacial array can offer a 10% boost to generation, which it believes will ensure take-up of the technology in all markets, not just those where typical project sites have a high albedo such as on water or pale desert.
There is still more work to be done on balance of systems and other components however, to ensure the opportunity presented by bifacial is maximised.
"Our module has a unique junction box design to ensure that we avoid shading on the rear and we are working with tracker manufacturers on this too," said Lee.