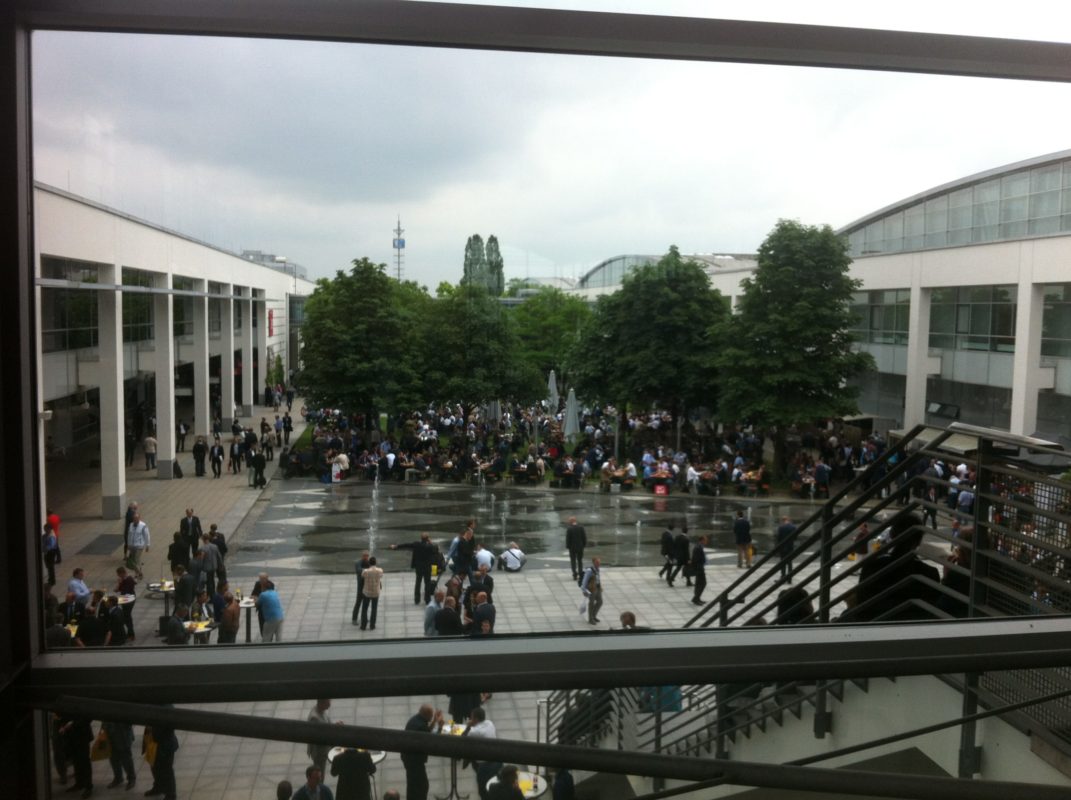 Despite the major exhibition having a European tag, Intersolar Europe remains one of the most 'international' solar trade shows on the event calendar. As a result, new products launched at this show predominantly reflect trends and developments across multiple markets.
On the first day of the exhibition, several new products stand-out for attention. More Day 1 updates are to follow.
Huawei
Leading solar PV inverter manufacturer Huawei has unveiled at Intersolar Europe 2017 the 'Huawei FusionHome Smart Energy Solution' for the European residential market, its first smart PV hardware and intelligent monitoring software designed for the smart home of the future.
Speaking at the launch, Steven Zhoutao, General Manager for Huawei's Smart PV Business Residential Solution, said: "Huawei FusionHome Smart Energy Solution aims to refine smart energy management, providing an easy-to-distribute, easy-to-install and easy-to-use solution that maximizes the return on investment of installing solar PV at home."
PV Tech was provided exclusive insight into the Huawei FusionHome Smart Energy Solution ahead of the launch and has produced an in-depth new product review to detail many of the key and unique features of the system.
The PV Tech product review can be seen here.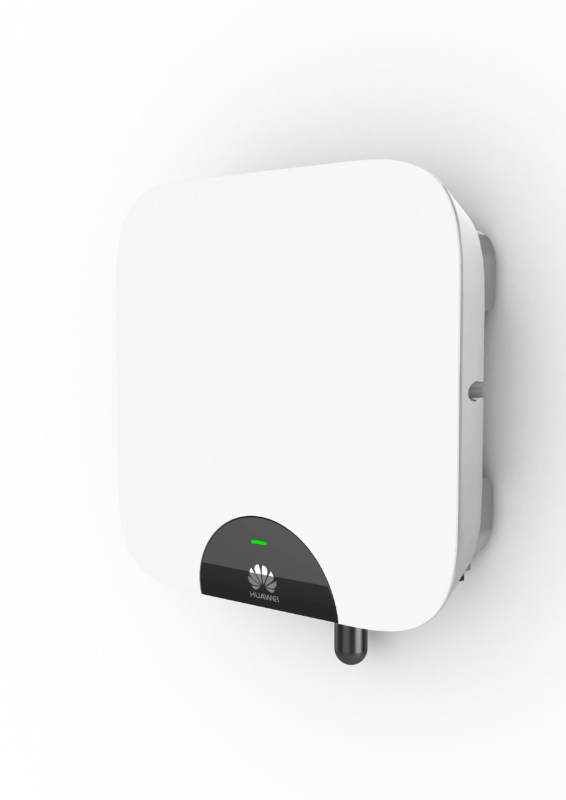 Canadian Solar
'Silicon Module Super League' (SMSL) member Canadian Solar has launched an innovative 'cool' PV module design, dubbed Ku Modules, the series is based on Low Internal Current (LIC) module technology. This is intended to reduce NMOT (NMOT: 43 ± 2 °C) and lower hotspot risks, resulting in better energy yield and reliability.
The new Ku Modules portfolio is available in both poly- and monocrystalline. Ku modules family consists of following types: KuMax (144 cells), KuPower (120 cells), KuBlack (120 cells) and the corresponding double-glass KuDymond. The KuMax modules have a power class up to 360 Watts.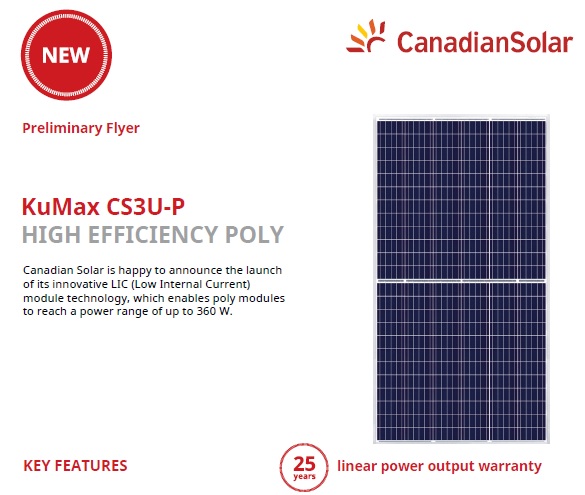 Imec and EnergyVille
Imec and EnergyVille are introducing new simulation software that accurately predicts the daily energy yield of solar cells and solar modules under varying meteorological and irradiation conditions at Intersolar Europe.
Imec's model combines optical, thermal and electrical parameters to provide detailed insight on thermal gradients in the solar module. The model integrates the effect of these gradients, resulting in a significantly better accuracy (root mean square error of only 2.5%) than commercially available software packages for energy yield estimation.
It can also be used to make a rapid assessment of material and technology changes at the cell and module level and their influence on the levelized cost-of-electricity (LCOE).
"It is an excellent tool to make a rapid assessment of material and technology changes at the cell and module level and their influence on the levelized cost-of-electricity," noted Jef Poortmans, scientific director photovoltaics at imec. "Moreover, it is also the ideal starting point to come up with significantly improved short-term energy yield forecasting, which will lead to lower lost opportunity costs and better energy management systems for PV power plants as well as residential solar systems. This means that our model could e.g. become very useful for PV plant operators and electricity grid operators, enabling them to better forecast the short-term varying output of PV power plants, in this way limiting curtailment situations and grid balancing issues, and hence create more value across the full renewable energy value chain."
A more detailed PV Tech new product review can be seen here.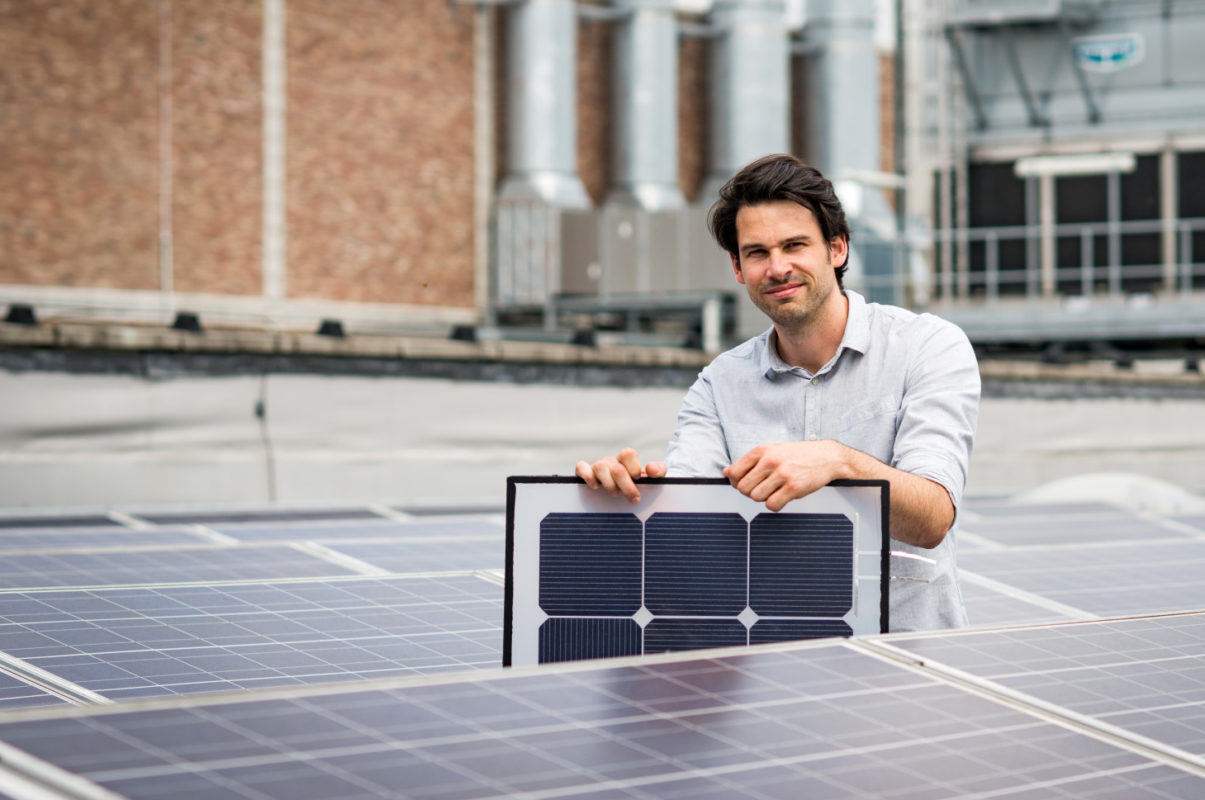 Flisom
Swiss-based Flisom is presenting a new, ultra-light, rollable and customisable CIGS (Copper Indium Gallium Selenide) thin-film solar technology platform.
The Flisom modules are super thin (under 2mm), have a uniform, jet black appearance and by nature are ultra-light (in some versions under 500g/m2). The company said it was gearing up for full-commercialisation of its product range this year.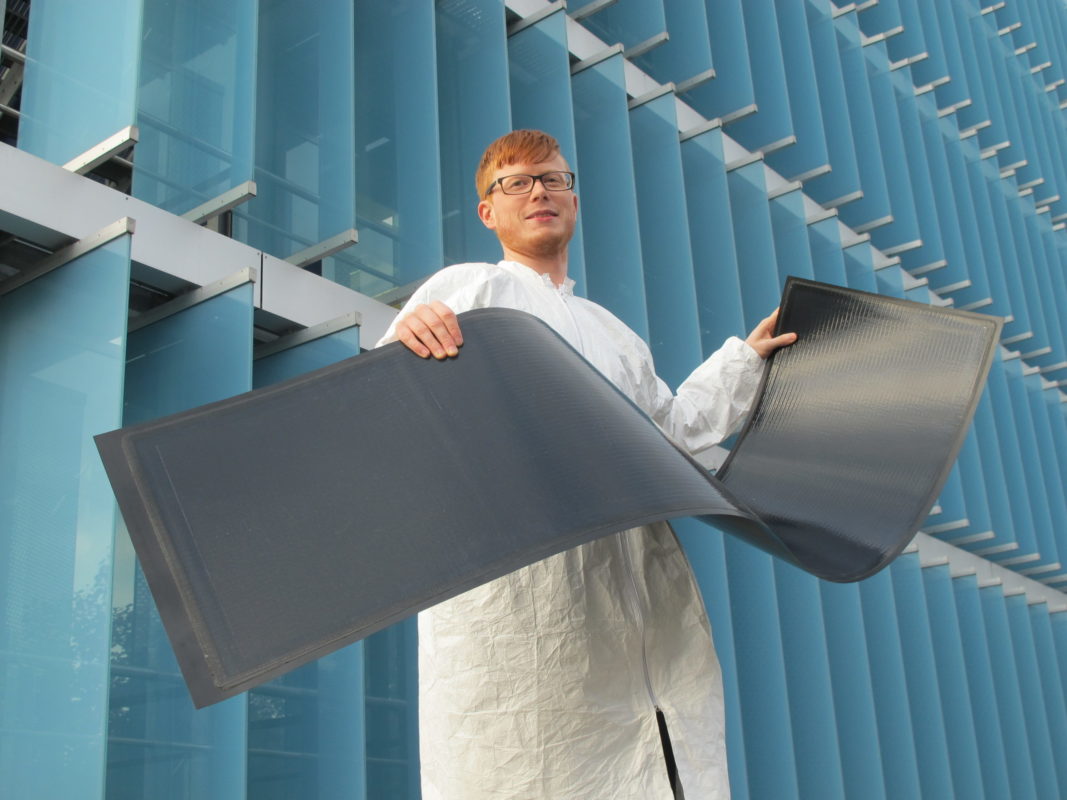 AU Optronics Corp
Taiwan-based AU Optronics Corp (AUO) is showcasing its SunVivo mono-crystalline and SunPrimo multi-crystalline solar modules that were said to be manufactured locally in Europe. AUO established a solar module plant in Europe in 2010.
SunVivo monocrystalline and SunPrimo multicrystalline modules were tested for resistance to light induced degradation (LID) and showed LID of less than 2% in the first year of use. The modules also passed a 1,000-hour test for resistance to potential induced degradation (PID), demonstrating exceptional quality for stable power generation. These two types of modules, combined with an enhanced structural design, passed snow load and dynamic wind pressure tests to meet the requirements for the specific terrain, weather, and extreme environments in Europe.
The high-performance modules use a five-busbar design to allow faster current collection, increasing their power output. Notably, the SunVivo series offers a black module design consisting of only 60-cells to attain over 300 Watt power output.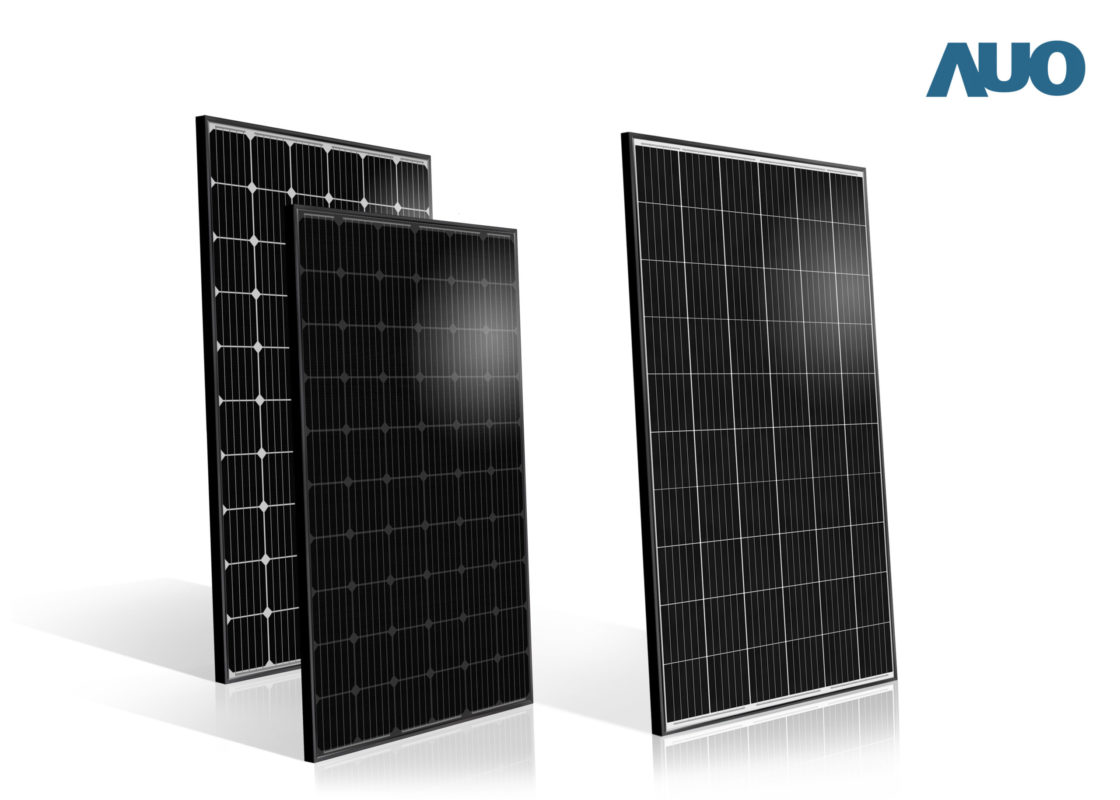 Hanwha Q CELLS
'Silicon Module Super League' (SMSL) member Hanwha Q CELLS, is showcasing its first high-efficiency monocrystalline PERC 'Q.PEAK RS L-G4.2' module at the show. Its Q.ANTUM solar module range has been expanded and the company will be displaying the broadest range of products ever at this years event.
Q.PEAK RSF L – G4.1: monocrystalline 72-cell Q.ANTUM solar module with innovative reinforced steel frame and decentralized junction box. Power ratings of up to 375 Wp for lowest LCOE and optimized manageability.  shortlisted in 3 innovation awards incl. Intersolar Award 2017
Highlights include:
Q.PEAK – G4.1: monocrystalline 60-cell Q.ANTUM solar module with power ratings of up to 305 Wp offering maximum energy yield under real conditions
Q.PEAK BLK – G4.1: all black monocrystalline 60-cell Q.ANTUM solar module with power ratings of up to 295 Wp offering top energy yield along with intriguing aesthetics
Q.PLUS BFR – G4.1: multicrystalline 60-cell Q.ANTUM solar module with power classes of up to 285 Wp offering high energy yields and an excellent price-performance-ratio
The company is also touting other solar solutions such as its 'Q.FLAT', flat roof PV system including Q.ANTUM solar modules and dedicated mounting system for an easy installation and Q.HOME+ ESS – G1, an energy storage solution for residential PV systems, which combines a lithium-ion battery (different sizes) with a power inverter and a battery charger.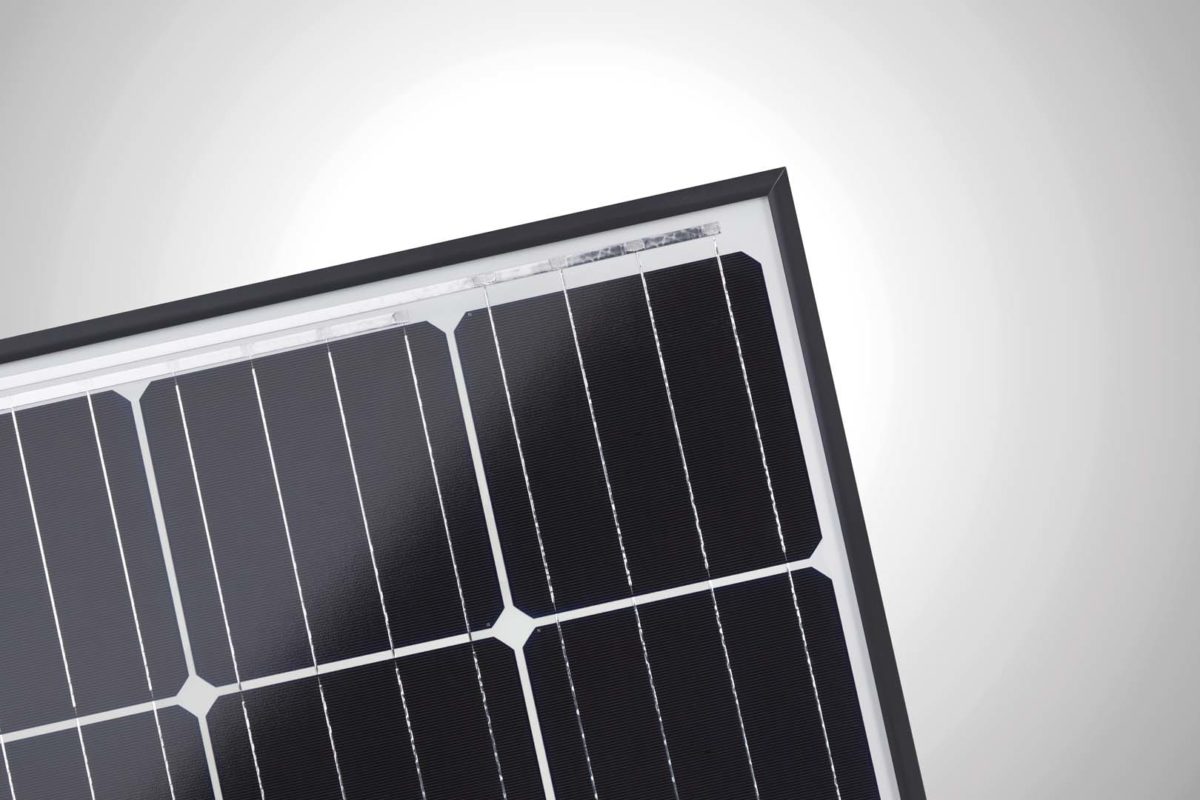 REC Group
Norway-headquartered integrated PV module manufacturer REC Group is showcasing three new multicrystalline PV modules that were launched earlier in 2017, which are based on its 'TwinPeak' technologies that includes PERC and half-cut cells.
At the commercial and utility-scale level, REC's TwinPeak 2S 72 solar panel achieves a power output of up to 350 watt peak (Wp), setting a new world record in the class of multicrystalline 72-cell panels.
This panel can be used also with an innovative mounting system, such as the 'GMS diamond roof' by solidenergie. It will also be showcased in sample installations at the booths of Mounting Systems and Krinner and Habdank.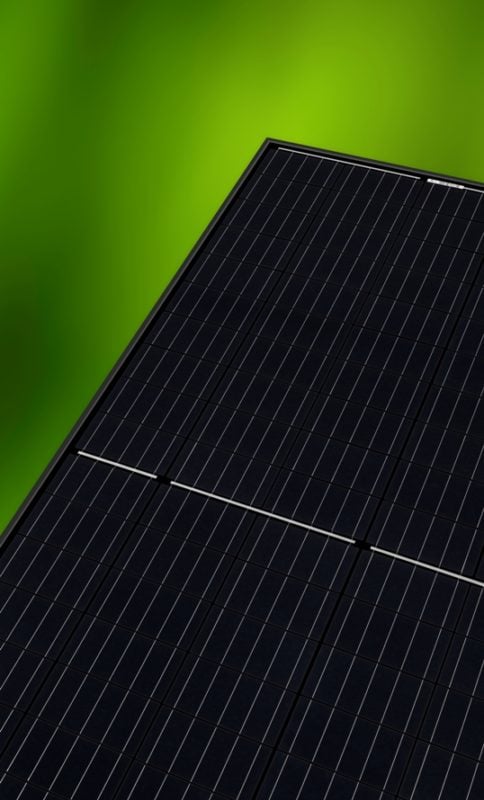 SolarEdge Technologies
SolarEdge is unveiling its new S-Series power optimizer, which is an Intersolar Award Finalist in the Photovoltaics category. The S-Series power optimizer has up to 40% higher power density, is 38% smaller, and introduces a new innovative safety feature that extends safety to the connector level.
The new safety feature is designed to detect heat abnormalities and initiate shutdown before an arc occurs in order to prevent potential fires. The S-Series power optimizer is expected to be available in 2018, according to the company.
Large size string inverters
SolarEdge is also extending its commercial offering with the launch of larger-capacity, three-phase inverters up to 100kW. The new inverters enable reduced installation time and cost, while also providing smart energy management control.

SolarEdge will show its portfolio of inverters for residential installations including the award-winning, single-phase HD-Wave inverter, the new three-phase E-Series inverter which is smaller, lighter, quieter, and more efficient than the previous generation, and a new compact residential solution for 4-8 panels.
Convert Italia
PV module mounting specialist Convert Italia Spa is introducing several new products at Intersolar.
Firstly, a proprietary Wi-Fi system receives data from the field by communicating up to six miles away in safety and high speed transmission. Secondly, a 'Self Power' system that doesn't require actuator power cables from the cabs to the control board and moves the tracking motors to grant safe positioning of the system without the use of batteries.
Thirdly, Convert Italia is highlighting its 'Weathering' steel structure involving a reduction of the entire tracker costs, between 15% and 20% as result of an important research and development project conducted with partners.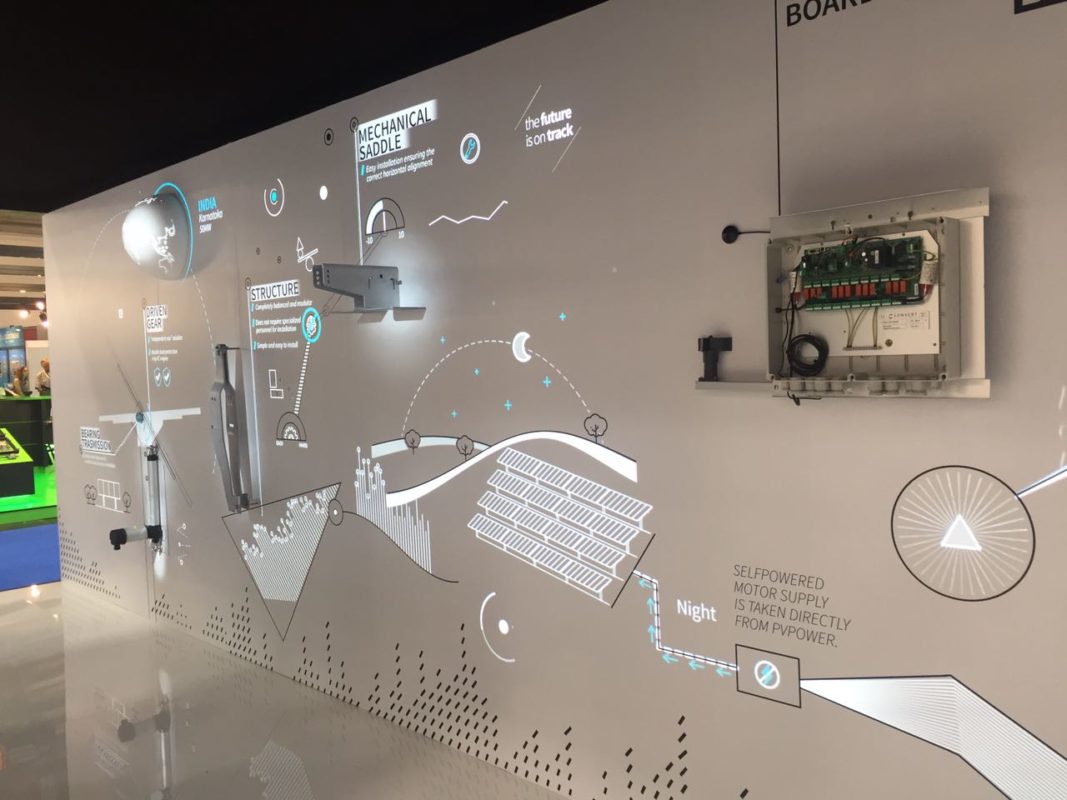 Soltec
Single-axis solar tracker specialist Soltec is launching its next generation solar tracker at Intersolar Europe. The 'SF7' tracker achieves complete tracker module fill (eliminating array-gaps on the tracker at all pile mounting locations) that enables greater yield.
By reducing parts count and installation labour SF7 also achieves a lower installed first-cost. The net result is a greater benefit/cost ratio.
"SF7 incorporates DC Harness and String Runner installation innovations that combine to better manage PV array wiring with less cabling material and less installation labor," said José María Lozano, Soltec's Global Engineering Director. "SF7 is self-powered, and provides tracker level Near Field Communications; together reducing costs of material, installation, operation, and maintenance.
Other key features claimed of the SF7 tracker include the fewest piles-per-MW, greatest installation tolerances on steep-slope and irregular land, and the greater site-fill options of a short tracker that mounts twice the modules per independent-row tracker length.