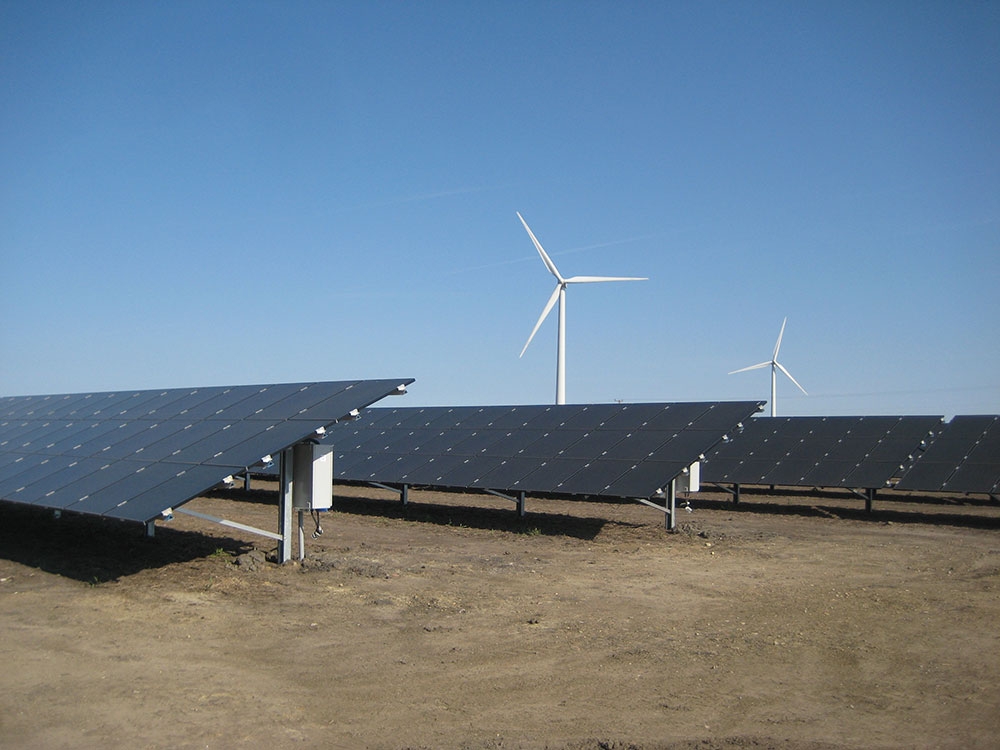 Madison Gas and Electric (MGE) and WEC Energy Group (WEC), through its Wisconsin Public Service (WPS) subsidiary, have formed a partnership to develop two large-scale PV projects in Wisconsin.
Both companies and the project developers — Invenergy and NextEra Energy — filed applications with the Public Service Commission of Wisconsin for the two Wisconsin projects. Once completed, both utilities would own a total of 300MW of generation capacity.
Jeff Keebler, MGE president and CEO, said: "This is another step forward as we move toward a more sustainable energy future and deep decarbonization. These projects align with MGE's short- and long-term carbon reduction goals. If approved, we look forward to the opportunity to grow cost-effective, clean energy to reliably serve our customers into the future."
Once these two projects are completed, WPS would own 200MW and MGE 100MW of the combined output at the two locations.
The Badger Hollow Solar Farm will be developed in southwestern Wisconsin in Iowa County, near the villages of Montfort and Cobb. WPS would own 100MW and MGE would own 50MW of energy generated by Badger Hollow. The project is being developed by Invenergy.
The Two Creeks solar project will be located in the Town of Two Creeks and the City of Two Rivers in northeastern Wisconsin, near the Point Beach Nuclear Power Plant. WPS would own 100MW and MGE would own 50MW of Two Creeks. The project is being developed by a subsidiary of NextEra Energy Resources..
The total cost of both projects is expected to be approximately US$390 million, with the pair of installations expected to be completed by Spring 2019 if approved by the end of 2018.