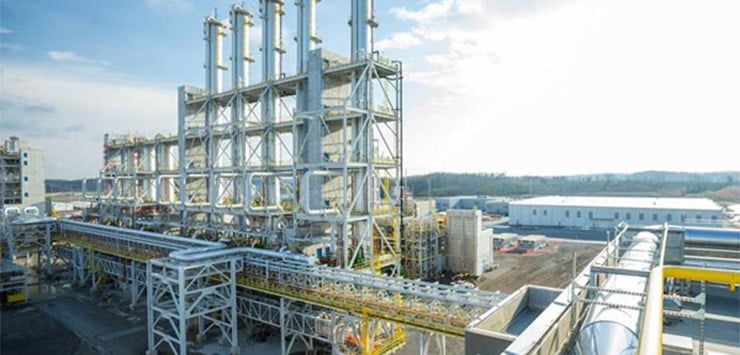 Chemicals firm Wacker Chemie has painted a rosier picture of polysilicon supply and demand in 2018 than most when reporting a small second quarter decline in polysilicon revenue.
The company acknowledge in its financial report that China's new policy changes and caps on PV installations for the two largest markets (Utility-scale & DG) was 'influencing business at Wacker Polysilicon' but added that 'the Chinese government's decision will not impact business as strongly as some market participants fear. One reason is vigorous growth in photovoltaics across other countries and regions. Another is the high quality of our polysilicon, which enables us to benefit from the trend toward highly efficient, monocrystalline solar modules.'
So let us look at these two positive spins, which are market demand growth and the industry shift to monocrystalline products.
Vigorous growth in photovoltaics?
Wacker uses market forecast data from European solar trade body SolarPower Europe, highlighting:
'Despite the recent cuts in solar incentives in China, the photovoltaic industry expects to deliver further growth this year. The percentage increase, though, is likely to be substantially lower than last year. Market experts at SolarPower Europe, the solar association, estimate in their "medium" scenario for 2018 that newly installed PV capacity will reach 102.6 gigawatts, an increase of 3.5 percent versus last year. China, the USA, India and Japan will be among the countries adding substantial capacity this year. WACKER's own market surveys indicate that newly installed, global PV capacity will amount to between 100 and 115 gigawatts this year.'
If we include the latest IHS Markit forecast figures post the China policy changes, PV installations in 2018 are expected to reach 105GW, an 11% increase over the prior year when installations topped over 96GW, Wacker's view doesn't seem out of place.

However, many other research firms are struggling to paint anything better than a decline, given a good consensus on China installations in the range of 36GW to 38GW, down from over 53GW in 2017. There is also a consensus or sorts that China would install 30GW to 35GW in 2018, adding to the potential growth deficit.
According to Bloomberg New Energy Finance (BNEF), it does not expect the solar industry to meet last year's record global installations of around 98GW, due to the policy changes in China. BNEF had previously forecast global PV demand in 2018 to be around 107GW.
The other problem here is that other large markets such as the US and Japan are expected to be flat, year-on-year and India could up or down, after 10.4GW was installed during the financial year 2017/18, according to consultancy firm, Bridge to India.
Other emerging markets are expected to increase but many forecaster see the drop in China simply holding back global installation growth in 2018.
So the Wacker view of 'vigorous growth in photovoltaics across other countries and regions' may have some merit in specific 1GW plus emerging markets but is certainly questionable to support global installation growth in 2018.
I will simply dismiss Wacker's own in-house 'survey' of forecasted installations, which would be in the range of 100GW to 115GW this year, which were used as supporting 'evidence' to the growth projections cited from SolarPower Europe.
The future in mono
Any reader of PV Tech should be well aware of the running stories and ongoing market analysis we do in relation to the solar industries transition to p-type monocrystalline wafers and purely from the most recent analysis by head of research, Finlay Colville the use of n-type mono wafers is also growing.
Wacker is indeed correct to mention the shift away from multicrystalline to monocrystalline wafers, which demand higher purity polysilicon and Wacker is one of the most consistent high-volume producers of high-purity polysilicon, which it supplies to primarily major Chinese manufacturers, as historically, China has limited expertise and the technology with large capacity to meet this shift.
That is all changing and changing fast. A number of Chinese polysilicon producers had rapidly expanding high-purity polysilicon production and following Chinese government wishes to be totally self-sufficient in polysilicon production as soon as possible.

The mainstream market for p-type mono wafers, which is predominantly in China and South East Asia, driven by Chinese manufacturers may not be the mono market Wacker will be serving in a few years. Instead it would be in the much smaller n-type market, despite its growth potential.
So despite the spin on market growth and the shift to mono, Wacker has guided full-year polysilicon sales volumes to be lower than it expected at the start of the year. This also includes the key pricing factor, which PV Tech noted recently that polysilicon ASP's had declined rapidly.

PV Tech had also recently reported that rival polysilicon producer REC Silicon had highlighted that general market polysilicon ASP's had declined to around US$11.14/kg inside China in July, down from US$16.74/kg in April, 2018. This meant that polysilicon ASP's in China had become comparable with prices overseas, which had been higher for several years, due to import duties and effective caps on foreign produced polysilicon in the US and small duties on German and Korean polysilicon imports.

PV Tech had also recently highlighted an investor note from ROTH Capital analyst, Philip Shen in which he said that approximately 30% of China's polysilicon capacity was currently idled, primarily through extended facility maintenance periods that could see capacity in July over 40% lower than it was in May, 2018. This was intentional to curtail supply and slowdown ASP declines.
Wacker also revised guidance on sales for the year, which it hopes would only fall a low-double-digit percentage compared with last year,' while 'EBITDA is likely to be around 10 percent lower than last year,' according to the company.
The abundance of polysilicon in general and more high-purity material being produced in China, year-on-year and the questionable issue of global solar market installations growing in 2018, raises concerns over Wacker's interpretation.
The global heat wave and the overheating supply to demand dynamics of polysilicon and wafers could lead anyone to start wishing for cooler and more pleasant times, especially a white Christmas.