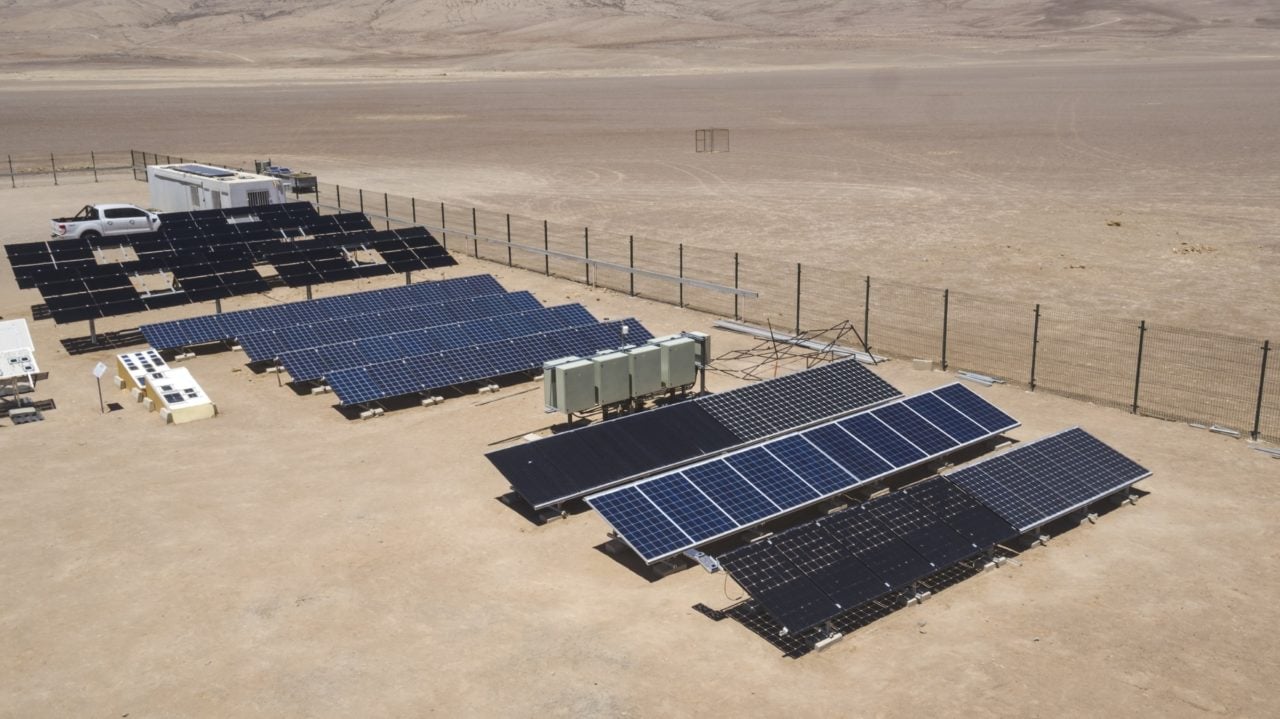 German PV research institute ISC Konstanz is leading the development of a new solar development laboratory in Chile.
With the backing of the Chilean government, ISC Konstanz, Fraunhofer Chile, SERC and the French CEA INES will pursue the lowest LCOE possible through a range of activities including optimising desert performance, tracking and bifacial modules and system design. The work will cover soiling, system design and the best module configurations for the harsh climatic conditions.
"It will not be testing only but developing [products] too," said Radovan Kopecek, CTO at ISC Konstanz. "We will set up a module pilot line where we will test and develop new components, new stringing, new design and so on," he added.
The Atacama Module and System Technology Center (AtaMoS-TeC) will spend the first 18-24 months with the member institutes continuing development of their desert modules. During this period of ongoing work, the centre's building will be constructed and equipment assembled for the pilot line.
At that point, a staff of 25-30 researchers will begin working at the facility.
Kopecek told PV Tech that the partnership with CORFO, Chile's economic promotion body, will look to stimulate use of the new facility's research in mainstream production. A policy of technology transfer will also ensure that other countries with desert conditions can benefit from its work.
Industry partners, including Enel, Colbún, Mondragón and Cintac have contributed US$5 million with CORFO providing US$12 million of funding for the project.
"This consortium has very specific goals for a period of no more than 10 years, where they have to be able to halve the cost of generating energy by photovoltaics, addressing the specific problems facing the Atacama Desert. If we achieve this, Chile will be in a position to change its productive, industrial and mining structure, especially in the north of the country," said Eduardo Bitran, head of CORFO.
ISC Konstanz has contributed to a bifacial special report in the upcoming edition of PV Tech Power. We'll be looking at competing module configurations, the project to develop IEC standards for bifacial modules and an assesment of optimal system design from test sites on two continents.